Broken links, also known as dead links or link rots, is a webpage or asset that cannot be found. This can occur for many different reasons, prompting a 404 message or similar. Perhaps the webpage has been taken down, has been moved without a redirect being added, or the web site's URL structure has been modified. We will expand upon the reasons for broken links later in another section of this article.
According to one study, you can expect to lose a quarter of your links every seven years. Another study shows that the average lifespan of a website is 9.3 years, which indicates that many websites become unavailable after this point. Therefore, broken links are something of a natural process, but you can always be monitoring them and fixing them.
After reading this comprehensive guide, you will know how to automate broken links checking and how to bulletproof your website from these conversion breaking issues.
What broken links look like?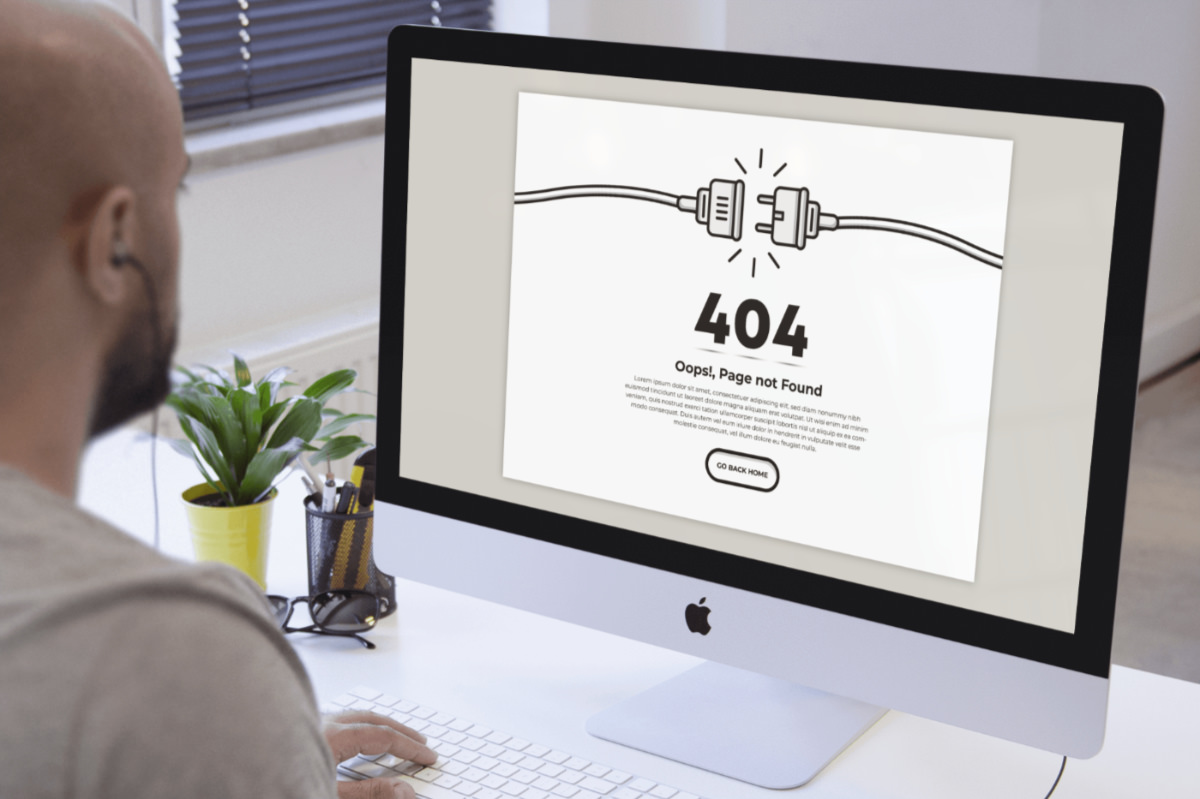 When you find a page with a broken link, you will see an error code. This code can vary, so we have put together some examples below.
404 Page Not Found:

The page does not exist on the server.

400 Bad Request:

The host server cannot understand the URL on a webpage.

Reset:

The host server drops the connection because it misconfigured or it's too busy.

Empty:

An empty response is a response with no content or response code.

Timeout:

When HTTP requests constantly time out during a link check.

Bad Host:

An invalid host name occurs when the server with that name does not exist or cannot be reached.

Bad Code:

When the HTTP response code is invalid because the server response violates HTTP spec.

Bad URL:

A badly written URL, one missing a bracket or something similar, or it has the wrong protocol.
The most common cause of broken links
There is a multitude of reasons for broken links, and below you can find a few examples.
The URL was misspelt or mistyped by the owner.

Permalinks – the URL structure of your website – have been changed, but no redirects have been added. This creates a 404 error.

Perhaps the external site has been permanently moved, is offline, or is no longer available.

Assets, such as images, video, Google docs, PDFs, etc., may have been moved or deleted, which prompts a broken link.

Outside access may be limited by a firewall or because of a geolocation restriction.

Broken elements within the page – such as CMS plugins, HTML, CSS, and JavaScript – might be behind a broken link.
Why broken links are affecting your bounce rate and costing you sales
Fixing broken links will improve the quality of your site for users who want to find information quickly and easily on your webpage. If a person finds a broken link, however, they might not return to see if it has been fixed. First impressions are lasting, so stay on top of broken links. A poor user experience can also negatively affect the bounce rate, which essentially means they spend less time on the site, which in turn, can provoke a drop off in people using your services or buying your products.
Why are Broken Links Important for SEO?
Links are important for your SEO because search engines use them to evaluate the quality of your website – too many broken links will tell Google that the site is neglected or badly managed. This won't affect your SEO in general, but it can affect your ranking on search engine results pages. The more sites linking to your site – and the more links on your site – the better, so it's best practice to update broken links or to remove them entirely.
How to Find Broken Links on Your Website
The easiest way to catch broken links is to deploy Hexometer.com to monitor your website daily or weekly for broken links, images, video, JS or CSS assets gone missing on your own website or 3rd party websites you link to. Alternatively you can check Google search console for broken pages detected by Google, but you won't get the level of granularity offered by a specialised crawling platform such as Hexometer.
How to resolve broken links
To resolve broken links, you will have to find time to check for them. Regardless if you do it every week or every month, it's advisable to observe the following best practices:
Check Google crawl errors
Google puts the most relevant crawl results at the top of their report. So, if these top results are not relevant, then neither are the ones further down the list.
Avoid deep links unless it cannot be avoided
Also known as anchor text or internal linking, deep linking occurs when you link to a specific page rather than a homepage. These kinds of links can be advantageous when you are linking to a very trustworthy page, but they can be problematic if you are linking to a page on an e-commerce site, for example. The stock on these pages can fluctuate, which can break the link.
Reach out to linking websites
If a website, when linking to you, has made a mistake, get in touch with them and ask them to fix it. They might respond positively, which potentially opens the door to more linking opportunities. If the website or URL source no longer exists, you can either replace or remove the link.
Recreating or replacing content
When you find a broken link, you can decide whether you want to recreate or replace the content of that link.
Redirect mechanisms
Redirect (301) users to a new page of information. How you redirect will depend to some extent on the programming language you are using.
Redirect to relevant content
It is a good idea to redirect (301) broken links to similar content on your site. That way, you can keep a visitor on your site and give them relevant information. For sites like WordPress or Wix, learning how to implement redirects requires a little bit more work.
Leaving a 404
Leaving a 404 page in place can be a good option, but it should be a 'hard' rather than a 'soft' 404.
Monitor your website 24/7 for user experience, performance, uptime, SEO, website health and security
For the ultimate peace of mind, Hexometer is your AI sidekick that works behind the scenes, monitoring your website and marketing 24/7. Detect downtime and fix page speed performance issues, security vulnerabilities, page & JS errors, email deliverability, SEO optimization or server configuration problems before they burn a hole in your pocket.Get started in minutes – no code changes required. Find out more at https://hexometer.com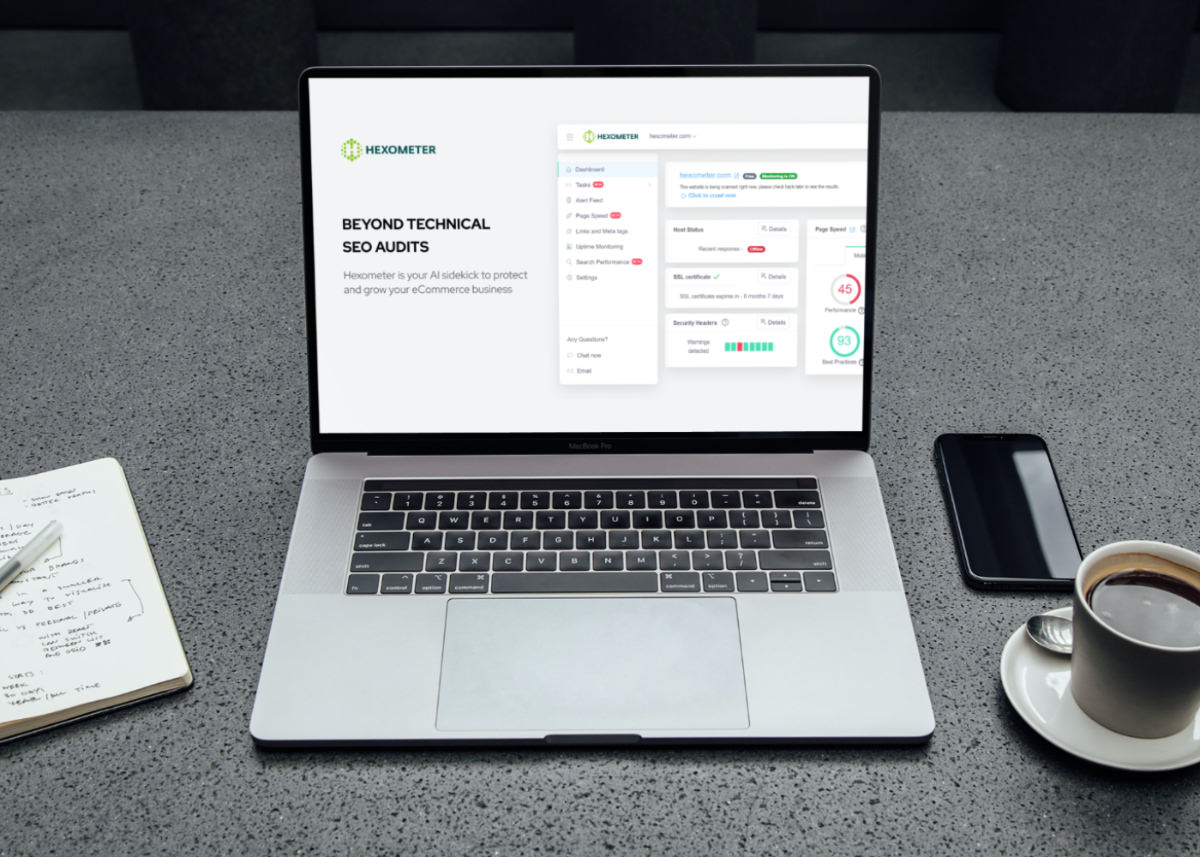 CMO & Co-founder
Helping entrepreneurs automate and scale via growth hacking strategies.
Follow me on Twitter for life behind the scenes and my best learnings in the world of SaaS.