A survey by HubSpot found that 90% of users stop using an app or website due to poor performance. According to another recent survey, website downtime can cost businesses up to $100,000 per hour. In addition, slow-loading websites can cause a 7% loss in conversions per second, resulting in significant revenue loss for businesses.
These numbers highlight the importance of monitoring a website's health and proactively addressing any issues that may arise.
Whether you're a business owner or a web developer, understanding the importance of website health monitoring can help you provide a better user experience for your customers and ultimately drive business success.
In this article, we're going to take a deep dive into website health monitoring. We'll share some helpful tips and tools to ensure that your website is healthy and working smoothly. By using the right tools and techniques, you can identify any potential issues before they affect your customers and take steps to prevent any downtime or loss of revenue.
What's website health monitoring?
Website health monitoring is the process of checking the performance, availability, and functionality of the website to make sure the visitors will have the best user experience when interacting with your website. Website health monitoring is carried out with the help of various tips and tools that will help you measure technical parameters and metrics that have an effect on user experience and page loading speed.
The tools are used to measure different metrics like SEO, broken links, page size, uptime, database performance SSL certificate, etc. Once you start monitoring the website using monitoring tools you will be able to identify issues that affect your website performance, loading speed, and uptime. This way you will resolve problems faster.
Tips for monitoring your website
Fortunately, there are many tools and tips you can follow to monitor your website effectively. Here are some of them for you to consider:
Make sure to monitor more than one page: When you set up monitoring tools, ensure it is for multiple pages. Just because your homepage works perfectly, doesn't mean the other pages are in great condition too.
Collect data to track trends: Any data that you get from the various tools should be collected to track trends that may help you improve your site's uptime and overall performance. If you monitor your website or competitor's website it is also vital nowadays to check for AI generated content with AI generator.
Use website monitoring tools: There are hundreds of website health monitoring tools online. Some of the tools are free, others have a cost. You need to find the one that best fits your needs and start using it regularly.
5 best website monitoring tools
1. Hexometer

Hexometer.com is a great website monitoring tool that can help you keep track of your website's performance. It keeps an eye on various aspects like downtime, SEO problems, broken pages, JavaScript errors, security, configuration issues, and page speed insights, ensuring your website runs smoothly at all times.
This tool can monitor your website 24/7 detecting all the security-related issues before they affect you and your website users. The great thing about this tool is that there is no need to install software as Hexometer works in the cloud and provides real-time results. It's an excellent platform for website owners who want to keep their websites running smoothly and efficiently.
The best part is that you don't need any coding skills to use it, and you can perform monitoring right from your browser without installing anything. It has a user-friendly interface that's easy to navigate, and it provides real-time alerts through email, SMS, Slack, Telegram, and Trello.
2. Hexowatch

Hexowatch is an amazing website monitoring tool that's like having your very own virtual drone. It can monitor any website around the clock and keep track of various changes, alerting you through email, Telegram, Slack, or other integrations. You can access old snapshots, observe the changes, and even extract data from the website in just a few minutes. The best part is that this tool doesn't require any installation or programming skills, either.
Whenever Hexowatch detects even the smallest change, it provides a complete change report with all the necessary details and includes snapshots of the page before and after the change.
3. Uptrends
Uptrends is an excellent solution that provides comprehensive monitoring services for websites, APIs, and web applications. It's essential to know when your website experiences downtimes to ensure your customers have a consistent experience, and Uptrends does exactly that.
Uptrends Synthetics boasts a global network of 228 checkpoints, ensuring you have a clear understanding of your performance and uptime status, no matter where you are. You can monitor multi-step transactions, such as logins, checkpoints, and shopping carts. Additionally, you have the option of setting up the scripts yourself or allowing their support team to manage them for you.
4. Checkly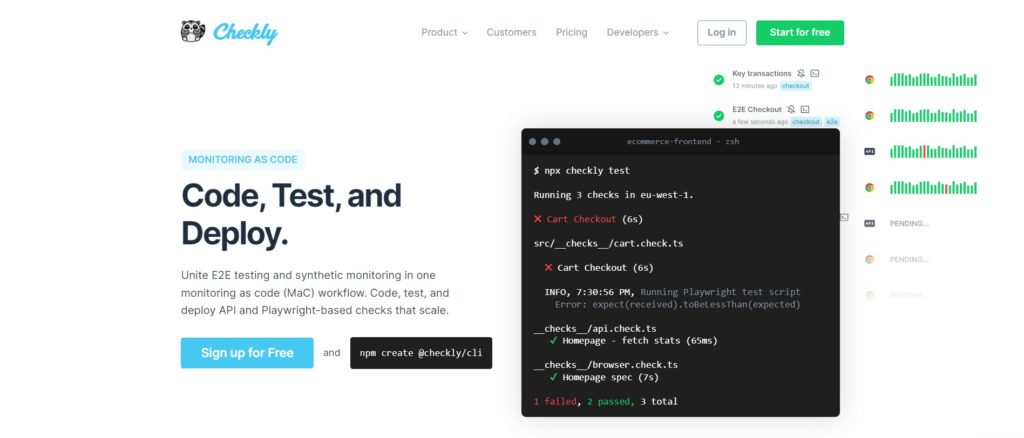 Checkly provides advanced end-to-end (E2E) and API monitoring services that cater to the needs of modern tech stacks. It's programmable, flexible, and based on JavaScript, making it ideal for developers. With Checkly, you can easily monitor your website transactions and quickly validate them.
In addition, Checkly can automatically collect performance metrics, screenshots, and error traces with each browser check. Coding browser click-follows is no longer a complicated task because Checkly allows you to use modern open-source frameworks like Playwright to automate your flows quickly and run checks from 20 global locations.
5. Freshping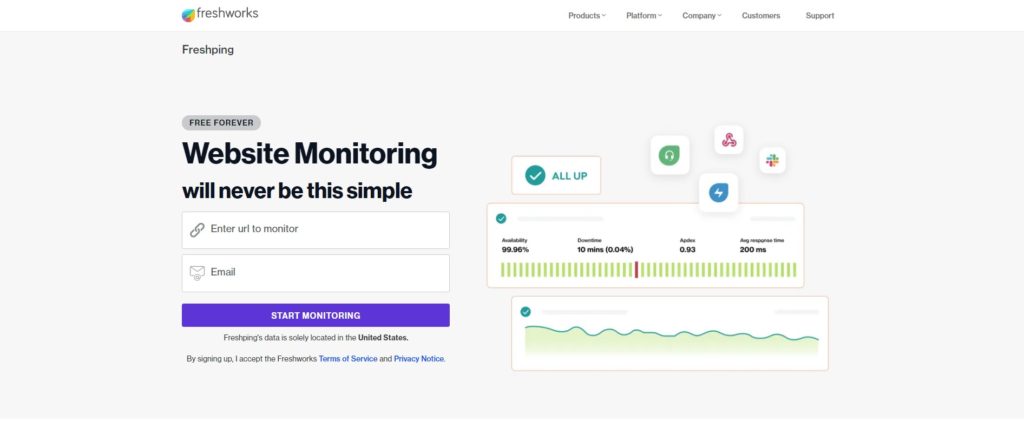 Freshping, developed by Freshworks, is a trusted site monitoring solution that is widely used by businesses worldwide, including well-known brands such as Starbucks, Cardinal Group, and Mercer. Regardless of what you're building, Freshping can effectively monitor your site and applications.
Freshping has the capability to perform up to 50 checks at a one-minute interval, monitoring HTTPS or HTTP URLs, ICMP Ping, web sockets, DNS, UDP, and TCP from 10 different locations around the world while minimizing false positives. It also provides alerts via SMS or email, and you can easily configure webhooks and custom alert channels tailored to your business needs. Furthermore, it can be easily integrated with various tools such as Twilio and Slack.
---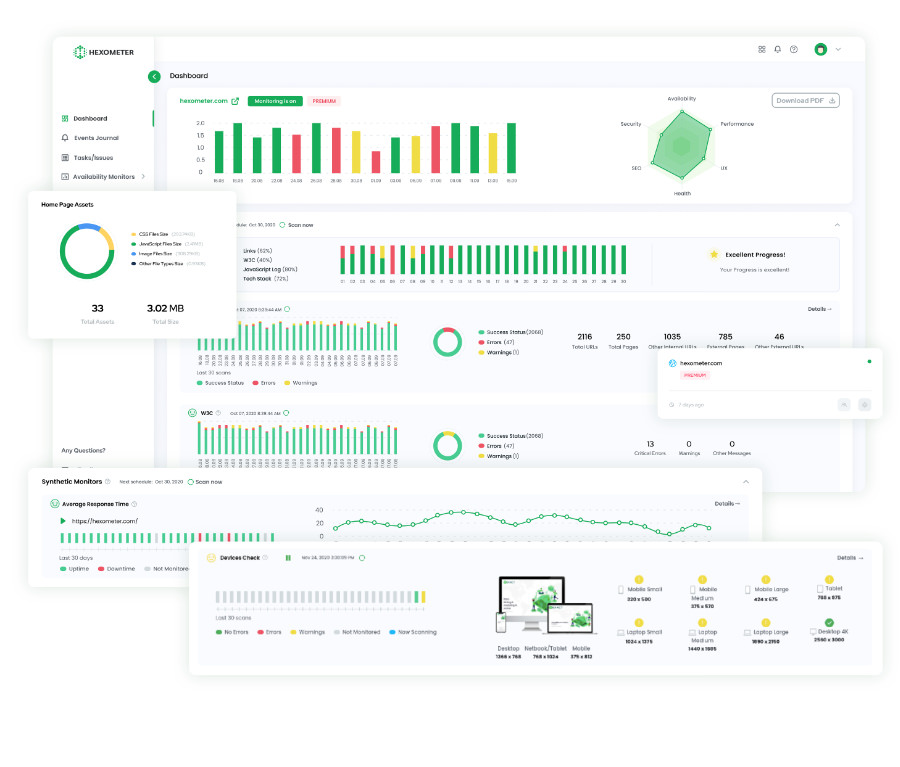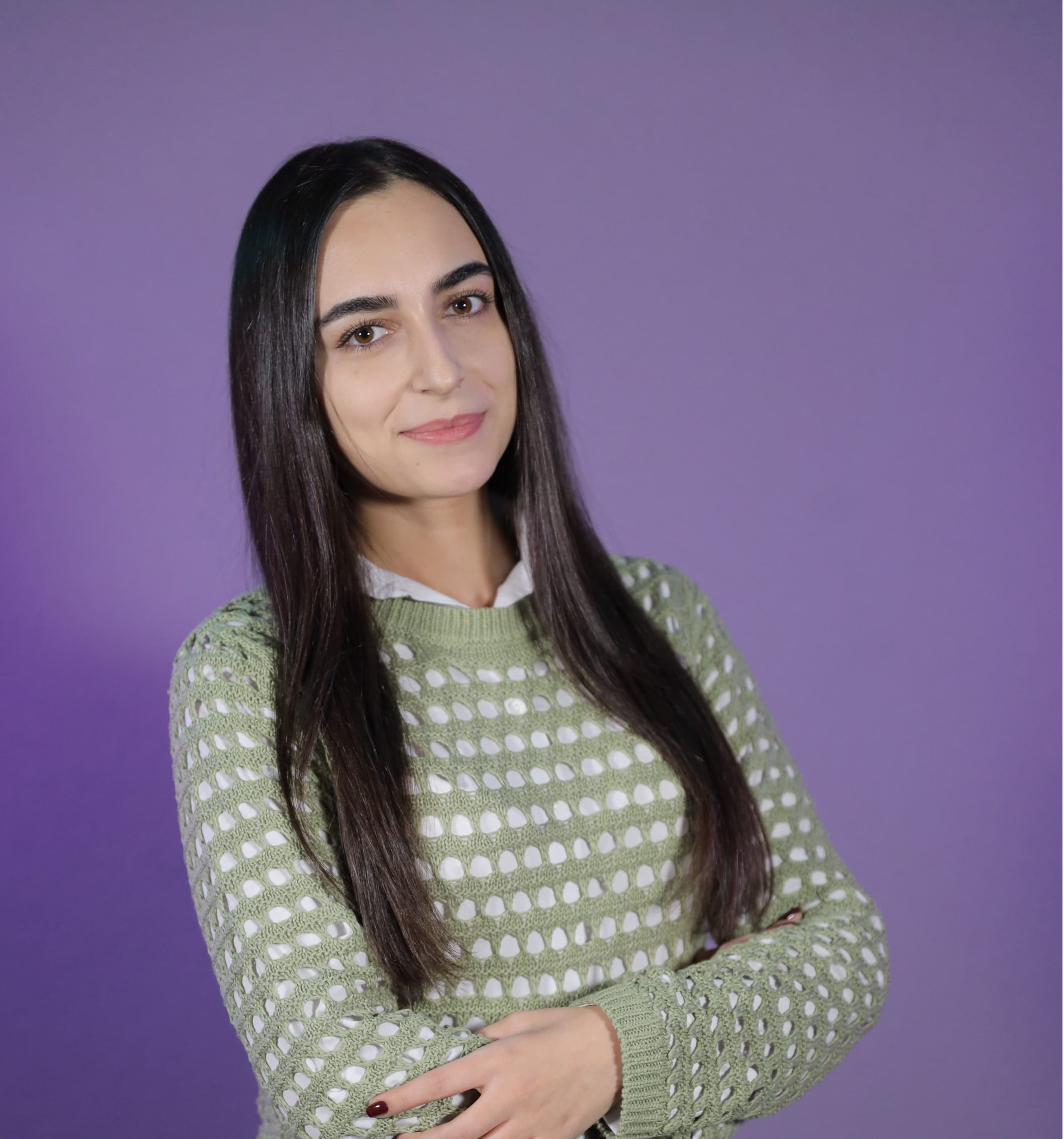 Content Writer | Marketing Specialist
Experienced in writing SaaS and marketing content, helps customers to easily perform web scrapings, automate time-consuming tasks and be informed about latest tech trends with step-by-step tutorials and insider articles.
Follow me on Linkedin