In today's digital age, websites have become the cornerstone of any business. However, with this growing dependence on websites comes a significant risk of cyber attacks. In fact, according to recent statistics, cybercrime is projected to cause over $10.5 trillion in damages by 2025. Shockingly, over 50% of small businesses have experienced a cyber attack, with 60% of those going out of business within six months.
To combat this growing risk, website security monitoring tools have become a crucial investment for any website owner. These tools provide a comprehensive layer of protection to detect and prevent potential threats and vulnerabilities to your website. By investing in website security monitoring, businesses can significantly reduce their risk of cyber-attacks and safeguard their online presence.
With so many website security monitoring tools on the market, choosing the right one can be a daunting task. In this article, we will delve into the top 10 best website security monitoring tools, and their main features to help you make an informed decision providing you with protection and performance-enhancing capabilities.
1. Hexometer
Hexometer is a great website security monitoring tool that allows anyone to keep an eye not only on security issues but also on broken pages, JS errors, downtime, SEO-related issues, and page speed insights.
This tool can monitor your website 24/7 detecting all the security-related issues before they affect you and your website users. The great thing about this tool is that there is no need to install software as Hexometer works in the cloud and provides real-time results.
Below you can find the main features of Hexometer that make it a great tool for your website's health monitoring:
Detects security vulnerabilities, page & JS errors
Detects downtime and fixes page speed performance issues
Fixes SEO optimization or server configuration problems
AI sidekick that works 24/7
Allows you to perform monitoring on the browser, without the need to install anything
Doesn't require coding skills
Has a user-friendly interface and is easy to navigate
Provides real-time alerts via email, SMS, Slack, Telegram, and Trello
2. Datadog
Datadog is a cloud-based SaaS platform that performs infrastructure and application performance monitoring. The main advantage of this platform is that it can detect risks rapidly, no matter how long your system is or how much data you have.
Here are the main features of this platform:
Tracks app performance with auto-generated service overviews
Visualizes and alerts on log data
Monitors critical user journeys captured with an easy-to-use web recorder
Manages your SLAs and SLOs
Visualizes load times, frontend errors, and resources for every user session
Reports key metrics such as traffic volume and TCP retransmits
Builds complex alerting logic using multiple trigger conditions
Mutes all alerts with 1 click during upgrades and maintenance
To get started, you can sign up and try it free for 14 days and monitor as many servers as you like. There is also an option for requesting a demo on their website.
3. Hexowatch
Hexowatch is a great solution for those searching for a simple tool to protect their website from website defacement attacks. You can use this tool to detect unplanned visual or HTML code changes.
Hexowatch will send you an instant notification when something goes wrong on your website. All you have to do is enter your website URL and choose the whole website or a specific element for monitoring. Then, choose the frequency of the checks and a preferred notification channel.
These are the main features of Hexowatch that you can use to monitor your website:
Allows u to monitor the website from the cloud
Can check the website monthly, weekly, daily, hourly, and per minute
Sends via email, Slack, Telegram, Discord, Zapier, or Pabbly Connect
Helps you to monitor whole pages or specific parts for visual changes
Sends alerts when HTML source code is modified
4. BitNinja
BitNinja is another cloud-based technology that helps website developers, hosting companies, and digital agencies to address server security problems. The main advantage of this technology is that it can prevent attacks on other servers once it identifies the attack on just one server.
It identifies the attack after noticing the following symptoms: Google alerts, suspicious files on the server, blacklisted server, high source usage, outbound attacks, or outgoing spam.
Here are the main features of BitNinja for you to consider:
Stops hackers from accessing genuine services
Scans all incoming web requests and rejects threats
Automatically finds the source of the infection
Offers a free trial
Site24x7 is a comprehensive monitoring platform that helps businesses keep their websites, servers, networks, and applications up and running smoothly. It's a go-to choice for resource monitoring with its alerting system and helpful support staff. It allows you to perform real user monitoring and analyze metrics segmented by browsers, platforms, geography, ISP, and more.
5. Site24x7
This website security monitoring platform has a reasonable pricing plan that scales only after your business scales. They also offer a 30-day free trial period with no credit card needed.
Below you can have a look at the key features of this platform:
Has a comprehensive and easy-to-use monitoring system
Provides real-time insights into your IT infrastructure's performance
Allows you to set up custom alerts for different parameters
Different alert options like Email, SMS, and Voice
Has 120+ global monitoring locations
Supports almost all environments
Involves cloud infrastructure monitoring
Troubleshoots applications for champion DevOps
6. Uptrends
Uptrend is one of the most popular website security monitoring platforms that can check apps between 1 to 60-minute intervals and notify you once it finds that the website is down.
Besides being a website monitoring platform, it also includes performance monitoring, SSL certificate monitoring, API monitoring, server monitoring, real-user monitoring, and more.
Although the basic plan doesn't include some popular features like maintenance modes, or multi-browser monitoring, this platform still offers the bare minimum to make sure anyone can monitor their websites fast and effectively.
Here are the main features of Uptrend website monitoring platform:
Easy to navigate
Includes real-user monitoring solutions
Has over 150 global testing locations
Sends alerts through email, SMS, phone calls, or mobile apps
Monitors the uptime, performance, and accuracy of your websites, APIs, web applications, and servers
Inspects and monitors everything within your network
Supports Windows servers, Windows Performance Counter, Windows WMI, Ping, Connect, HTTP, and SNM
7. Avira
Avira is an award-winning cybersecurity tool that is free to use. It can protect your computer Mac, Android, or iOS device from all types of threats. Avira free security is a comprehensive antivirus solution that includes an internet security module that protects your privacy by blocking suspicious websites and preventing hackers from accessing personal information.
Here are the main features of this tool:
Includes password manager
Provides full security scan
Has free VPN
Removes trackers
Removes junk
Offers a free version
Is available for iOS devices and Windows
8. LogicMonitor
This tool will help you monitor site performance, including vulnerabilities that threaten site security. LogicMonitor is a hybrid Saas, which means it operates in the cloud but is also used as a lightweight tool within your site networks. This tool creates analytics dashboards that show the site's performance and alerts the incoming threats.
Below you can find the main features of LogicMonitor that make the tool stand out from others:
Has more than 2000 integrations
Noifies about alerts via phone, SMS, email, and Slack
Allows multi-site monitoring
Includes guided set-up process
9. EaseUS
EaseUS data recovery wizard offers reliable data recovery solutions that will allow you to recover files from hard drives and storage media due to accidental deletion, formatting, virus attack, or other unknown reasons. It can also recover broken Windows system files.
Here are some of the features of this website security monitoring software:
Allows you to recover data
Possible to recover email
Hard drive cloning
Has backup features
Can transfer data between PCs
Has 30-day money-back guarantee
Is easy to use
10. Pingdom
Pingdom is a website uptime and security monitoring service that sends out detailed alerts whenever your website goes down. Although you need to pay for their services, Pingdom offers a wide range of capabilities. You can carry out SSL certificate or website performance monitoring with the help of Pingdom.
The main disadvantage of this tool is that there might be some inconsistencies with the alerting as some users have reported that the service sometimes doesn't send alerts or sends false positives
Here are some of the main features of Pingdom:
Analyses page speed to identify why your website is slow
Monitors site availability from over 100+ locations worldwide
Tests simple or highly complex transactions, such as shopping cart checkout, URL hijacking, and more
Gives real user insights in real-time
Performs synthetic monitoring
---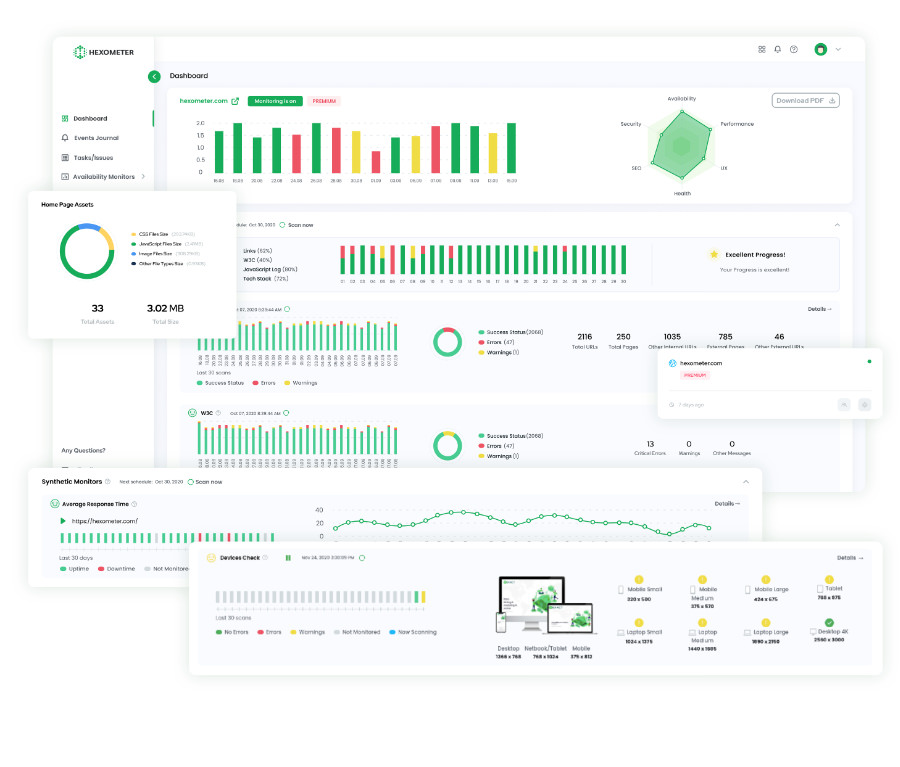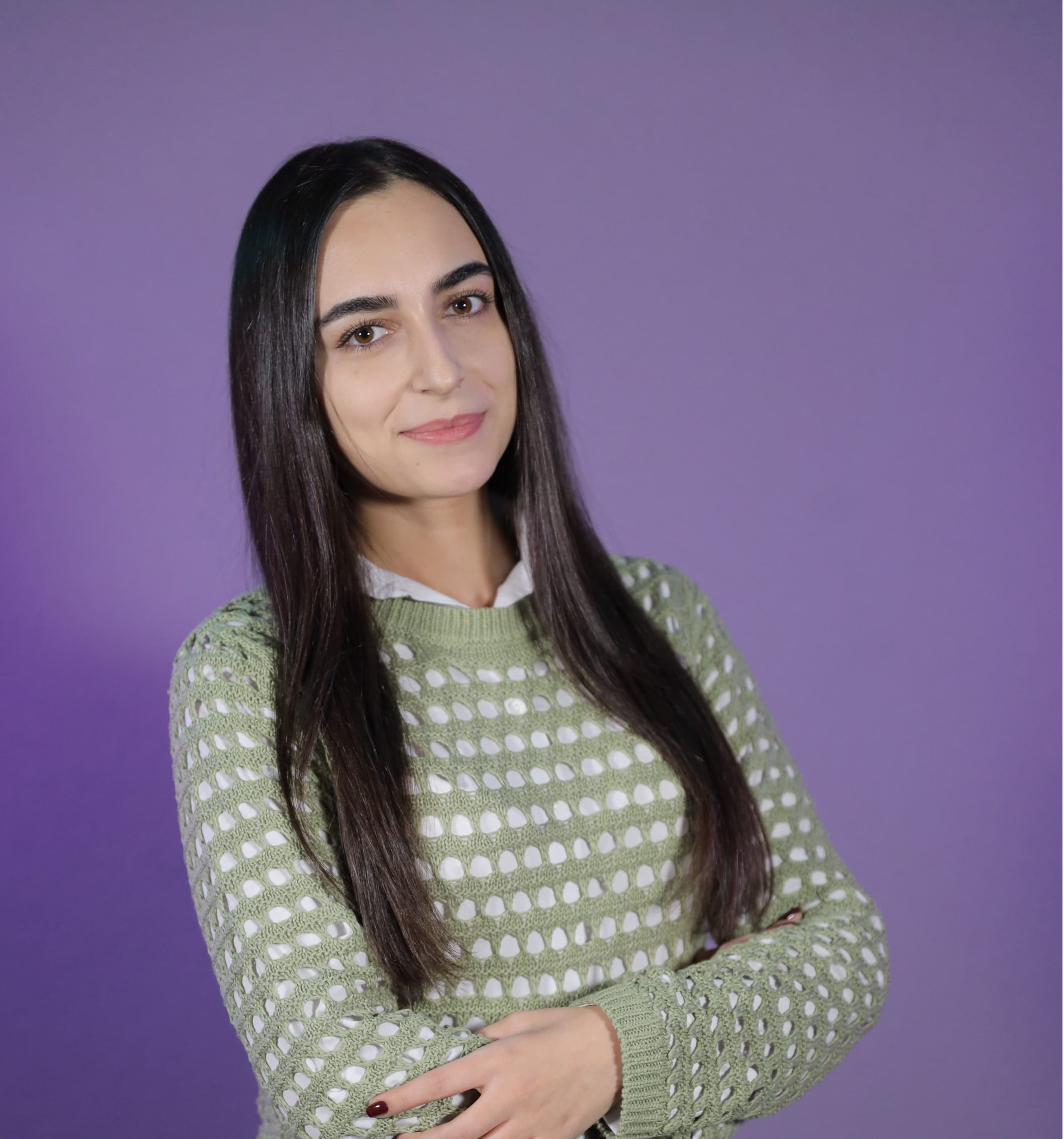 Content Writer | Marketing Specialist
Experienced in writing SaaS and marketing content, helps customers to easily perform web scrapings, automate time-consuming tasks and be informed about latest tech trends with step-by-step tutorials and insider articles.
Follow me on Linkedin