SEO is becoming increasingly important for eCommerce sites for multiple reasons. First, it's essential to create awareness in the local community. Second, it enhances your customer's user experience. But most importantly, in the digital world, where 53.3% of website traffic comes from organic search, it would be a severe issue not to adopt the best technical SEO practices for your eCommerce site.
But, What is Technical SEO?
Technical SEO is more related to the website's mobility, working, designing, and other technical factors that help in the process. Around 59% of SEO specialists consider technical SEO a very effective SEO strategy.
Now, there are several different search engines that you can rely on to boost your SEO ranking. However, if you want to aim for the best, Google would be the best option. After all, about 94% of total organic traffic comes through Google.
But here's the pickle – Google is known to change its algorithm at least 500-600 times a year, so how do you ensure that your eCommerce site is using the best practices?
Simple – recently, Google shared some technical SEOs practices best-suited to their business to improve their ranking. And today, we will be discussing those in detail.
These would help you tap into the various elements and features that result in buying patterns. This can include ratings, pricing, and stock levels that Google can display for various products and services are essential. A benefit of this is that as much accurate and valuable data Google shows, there is an excellent chance of increasing organic traffic, which is very useful for eCommerce business websites. 
The bounce-back rate is an integral part of deciding your rankings on SERP. This ratio correlates to the technical SEO, as slow page loading speed annoys the visitors and causes their early exit. One of the primary reasons behind the slow loading speed of an ecommerce site is the large-sized images uploaded on it. Images are an integral part of an ecommerce store, but it doesn't give you the leverage to keep the site speed slow. Therefore, you can use the online image compressor to reduce image size before uploading them on your site. It will allow you to keep the page loading quick and smooth for visitors.
And since Google has various other applications, it integrates all the information on all the multiple platforms and applications it has, whether it's Google Images, Maps, or even Shopping.
Let's look at some of the other Technical SEO practices and how the data can be shared with Google, and why is it important?
Product Data is different from other Data Types
Providing Google with all the product data seems like a bit of a task and makes one wonder why Google cannot probably get it all on its own?
Since Google crawls the website before indexing it, you need to understand that product data is different from other data types.
The data that needs to be shared with Google includes original and discounted prices, related and actual products being sold, along with the cost of the product and the taxes and shipping charges being charged from a buyer.
Although Google does crawl the website, it cannot do everything on its own. It cannot get all the information from the product page on its own, especially the one mentioned above, and therefore requires someone to send it.
It needs the data through a:
structured data markup,
a product feed,
or Google Merchant Center
It will then know that it's authentic and accurate and can be shown in the search results.
Let's look at how you can provide Google with all the data it requires through the aforementioned ways.
Structured Data Markup
You can use this way to send Google all the accurate information and details about the products present on your website. Although it can be sent in various ways, the most recommended is sending it on a page as JSON-LD encoded content. It can, however, take days to update the data.
Google Merchant Center
The second effective way is to use the Google Merchant Center. It helps in providing the data to Google timely and accurately.
Now, Google Merchant center uses different ways to provide information to Google. One is that you provide it with structured data, and Google can get it through website crawling.
The second is to submit all the information to Google manually.
The third way is that the developers use the API system to update every product individually. This can update it within minutes.
Key Takeaway
In simple words, SEO can drive 1000%+ more traffic than social media. And that's just one of the main reasons you need to enhance technical SEO on your website.
And while you might be using other practices, you should start paying more attention to Technical SEO and provide Google with accurate information timely, so it gets updated on the search results. Use the practices mentioned above to get you started in this.
You might be going on the right path of getting organic traffic using SEO; add these tactics to streamline and speed up your work and get the best results.
---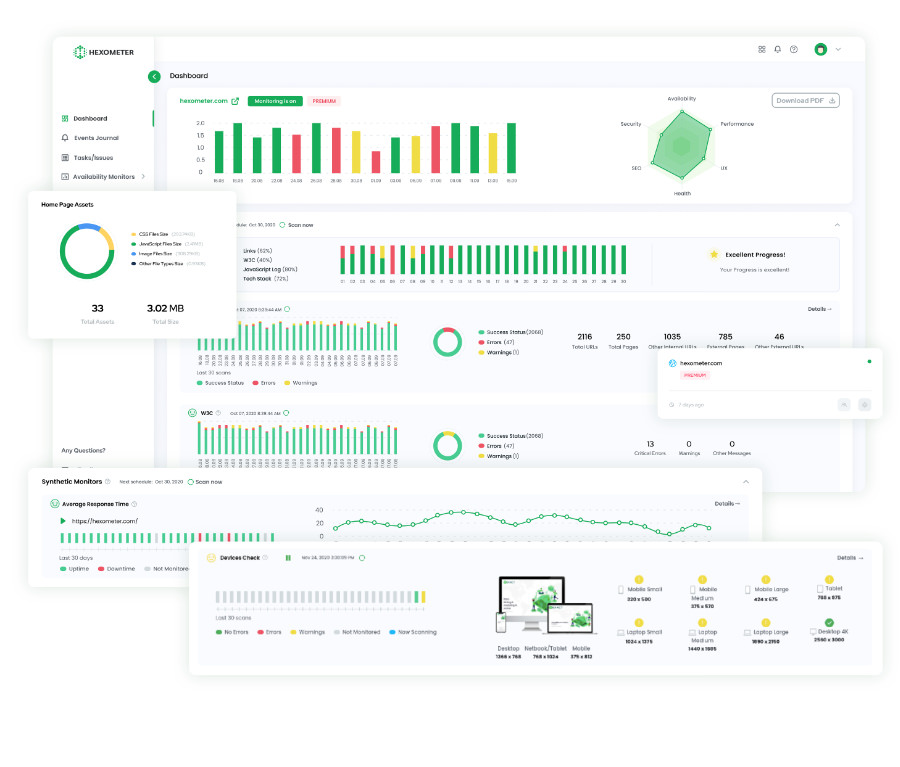 Marketing Specialist | Content Writer
Experienced in SaaS content writing, helps customers to automate time-consuming tasks and solve complex scraping cases with step-by-step tutorials and in depth-articles.
Follow me on Linkedin for more SaaS content