If your website's organic traffic is decreasing even though you have been implementing good SEO practices, maybe you should check your mobile page speed. This issue of page speed has become more important ever since Google released its Speed Update in 2018, which means that page speed is now a ranking factor for mobile searches, whereas before this only applied to desktop searches. This is part of Google's general shift to a mobile-first index world.
To see if your page is affected by slow speeds, you can use the PageSpeed Insights tool; there are many different tools available but using Google's can make things easier since their updates can affect your ranking. Their tool scores between 0 and 100, with scores at the lower end of the scale considered poor. Bear in mind that measuring slowness can be subjective and that even pages that score in the single digits can still perform well. Nevertheless, if your site is in this category, it is probably a sign that there are improvements to be made.
In addition, it is important to contextualize your results with the competition, so run this tool on at least five different competitor websites that can rank higher than you. This is useful because you might notice newcomers with good scores. Try to conduct these tests at different times of the day – scores can be improved at night due to low server loads.
Those same competitors can also be analysed by running them through a traffic estimator. At this point, SEMrush, Ahrefs, or Spyfu are good resources, so use any of these estimators to take a two-year snapshot of their traffic.
Another good idea is to log top-level SEO metrics, such as page word counts, domain authority page, and the number of links. Just focus on the most important. Otherwise, you will lose a lot of time looking at everything.
Remember that when you are analysing your own pages, it must be done on a page-by-page basis in order to determine if page speed is negatively affecting your traffic. If this is the case, there are a few things you can do to fix this without having to completely overhaul your website.
Firstly, avoid using sliders on your page because they can seriously slow everything down. Turning off the slider and testing your score can see a dramatic improvement in PageSpeed scoring. Furthermore, use next-gen image formats as they have better quality and compression, allowing them to be loaded faster. JPEG XR and WebP are examples of this, though the latter is not supported in Safari. Finally, remove unused tracking codes. Getting rid of them eases the burden on load times.
In summary, slow mobile page scores can be a headache for you and your website, but a few simple adjustments can see them resolved.
Monitor your website 24/7 for user experience, performance, uptime, SEO, website health and security
For the ultimate peace of mind, Hexometer is your AI sidekick that works behind the scenes, monitoring your website and marketing 24/7. Detect downtime and fix page speed performance issues, security vulnerabilities, page & JS errors, email deliverability, SEO optimization or server configuration problems before they burn a hole in your pocket.Get started in minutes – no code changes required. Find out more at https://hexometer.com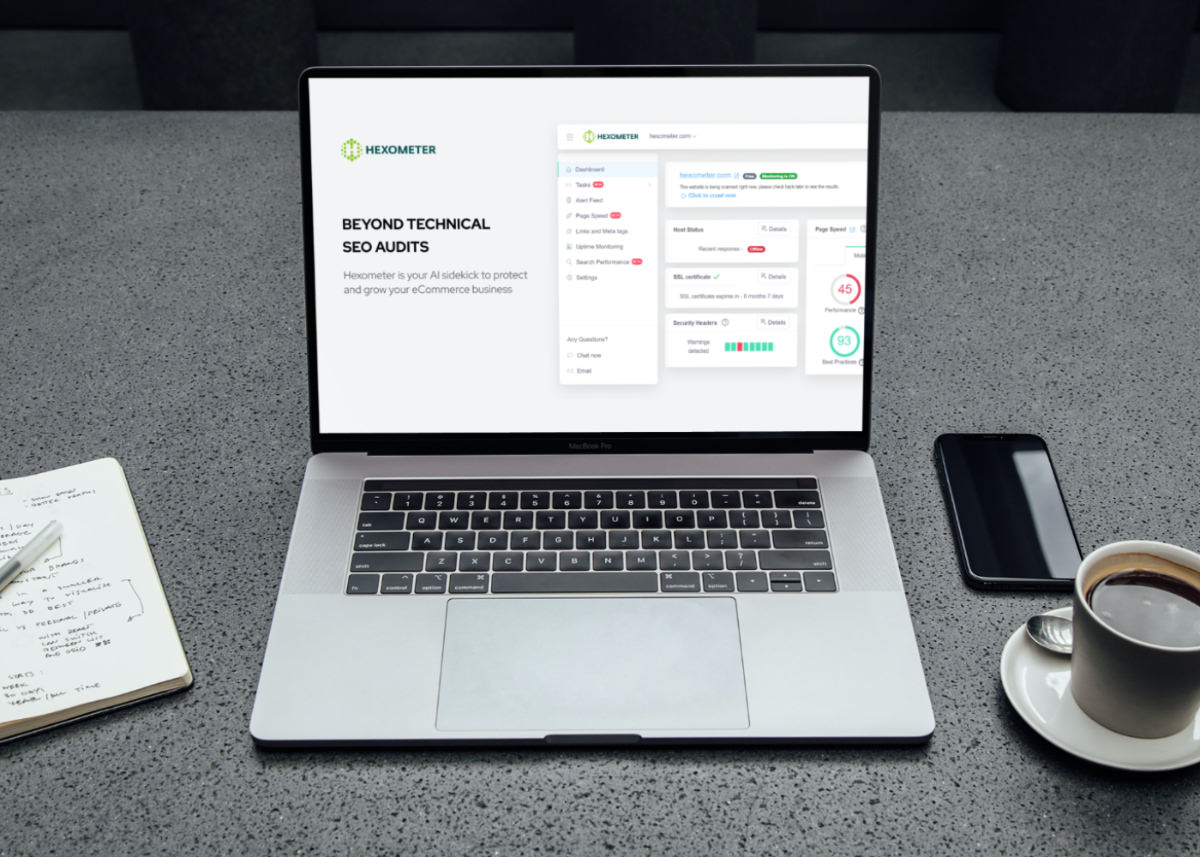 CMO & Co-founder
Helping entrepreneurs automate and scale via growth hacking strategies.
Follow me on Twitter for life behind the scenes and my best learnings in the world of SaaS.