When optimizing a keyword page, you must take your time and carry out due research to figure out what set of terms and phrases are ranking in that niche. Selecting a keyword is not something you do by impulse. You don't just wake up one morning and say, "Hey, I should use this and this as a keyword for my page!" No! You need to find the particular phrases and questions your target audience is searching for when they are running search queries for services or products.
These keywords are important building blocks for a profitable and formidable marketing campaign. This is why you need to conduct keyword research before embarking on any campaign. You need to conduct thorough keyword research to gather relevant information for effective SEO strategies, content creation, paid ads, and competitive research.
So, the importance of keyword research cannot be overemphasized. Luckily for you, there are several free and paid tools that you can use to carry out intensive keyword research. With these tools, you can curate valuable information for your digital marketing and advertising exploits.
Read on as I bring you 15 tools that can help take your business's marketing to the next level!
Google Trends
Let's start the list with this great tool from one of the world's leading tech giants. Google trends come in handy for finding new keywords and catching trends flow. It is also a powerful tool for keyword research. You can make use of Google trends in two different ways. The first is searching for specific keywords while the second is for keeping track of keyword trends and popularity.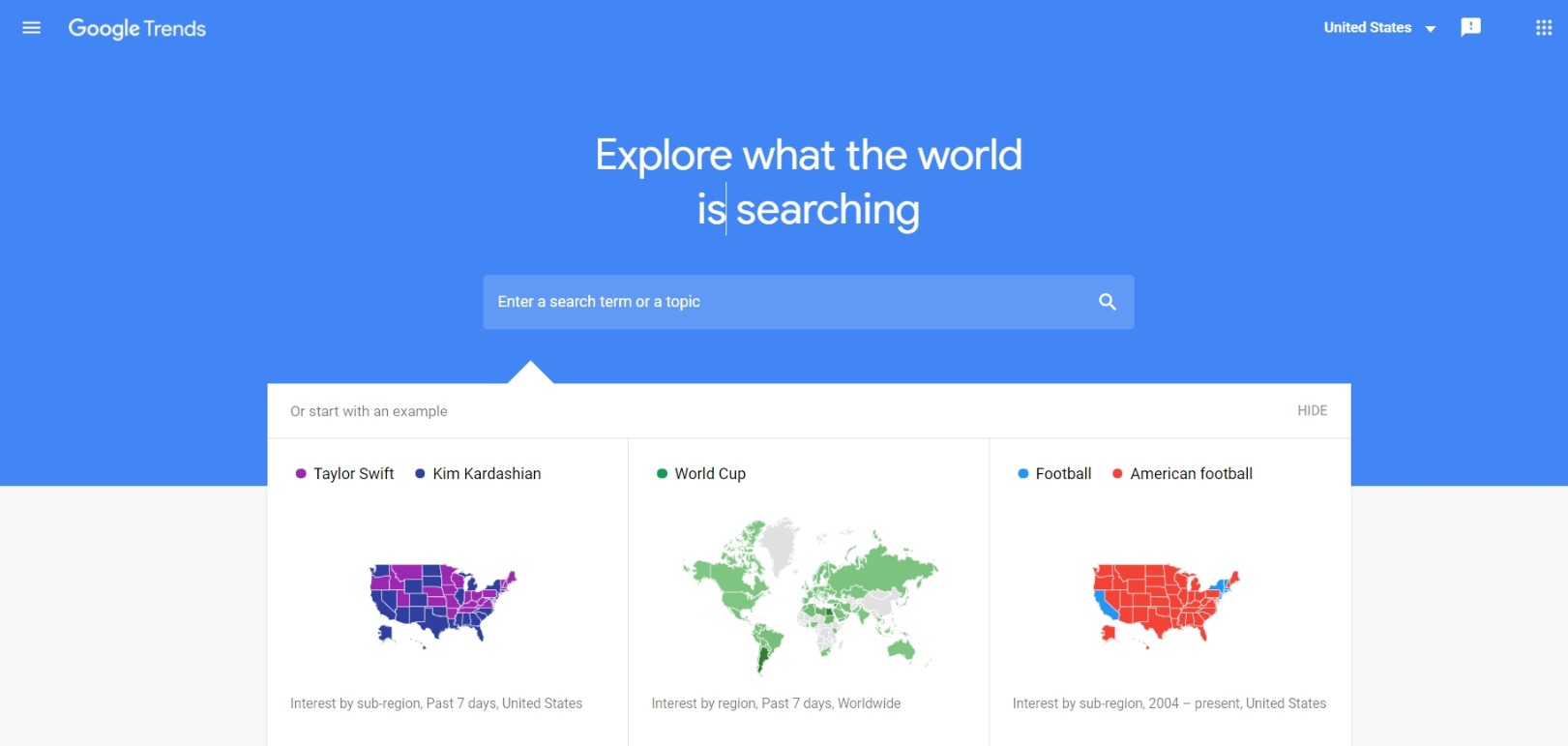 With Google trends, you can understand the popularity level of different keywords on the search engine. It also arranges the data result regionally and globally. It provides users with in-depth insight into keyword trend evaluations and analysis over time. With this kind of data at hand, you will know what trend to join and what trend has faded (or is fading as the case may be).
Google trends allow you to compare several keywords at the same time to understand audience interests. It also provides you with 'related queries' to use for additional information on marketing strategies and keyword research.
Soovle
With Soovle, you can access keyword suggestions and referrals from top search engine sites all in the same place. Get keyword support from search engine sites like Google, Bing, answer.com, Yahoo, eCommerce sites like Amazon, and other sites like Wikipedia and YouTube. You can stay ahead of your competitors with this powerful tool that gives you access to keywords with untapped potentials.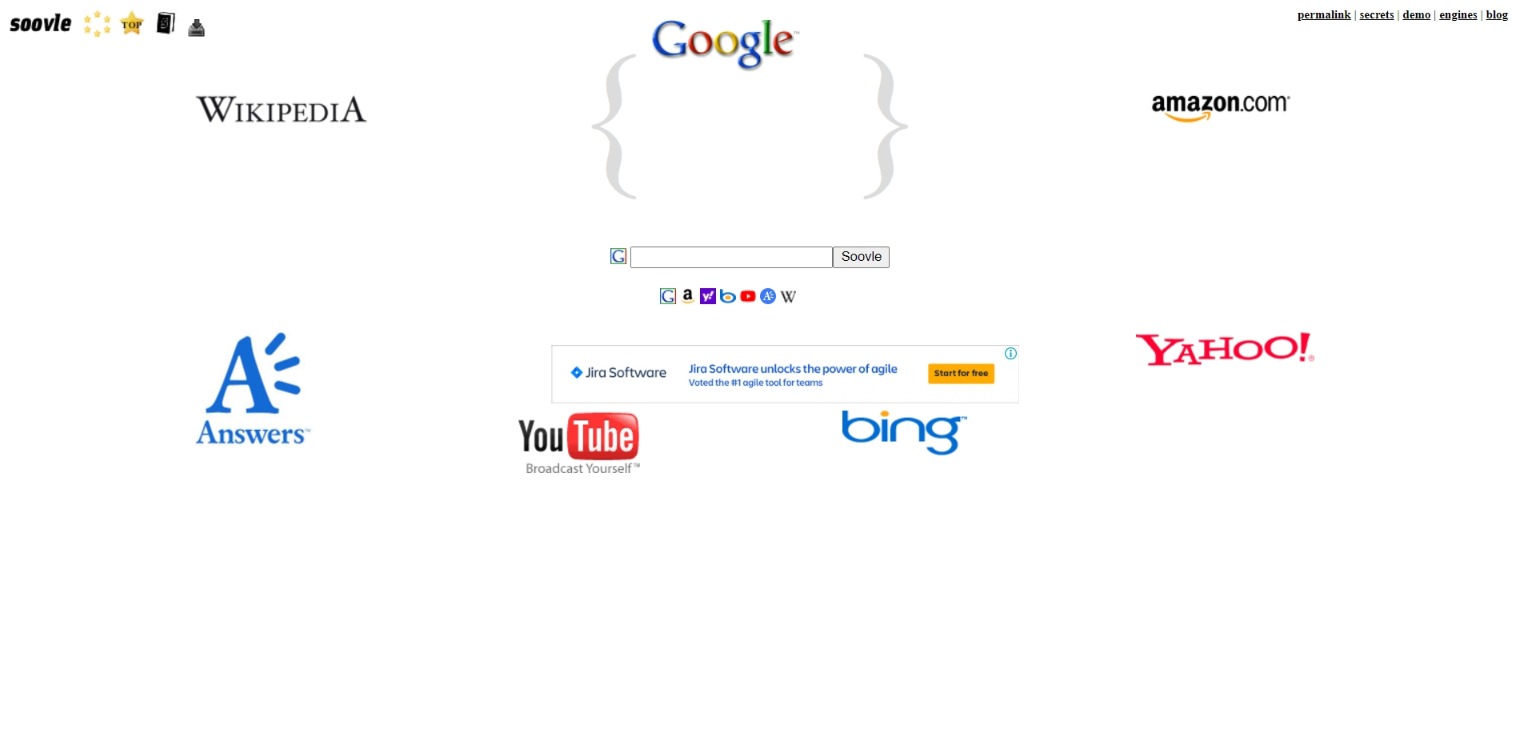 Amongst its multiple features, Soolve also gives users the ability to save their favorite ideas using a drag and drop feature. After saving your ideas, you can download your best keywords in a CSV file format. It is easy to use and highly effective.
Jaaxy
With just a few clicks, you can access several thousands of keywords in an instant. Unlike other tools, Jaaxy is unusually straightforward and uniquely powerful. You get access to an extensive volume of keywords ideas – including some which you might not even find useful. What's more? Jaaxy also provides you with an analytical breakdown of keyword competition, potential traffic, and audience search query volume.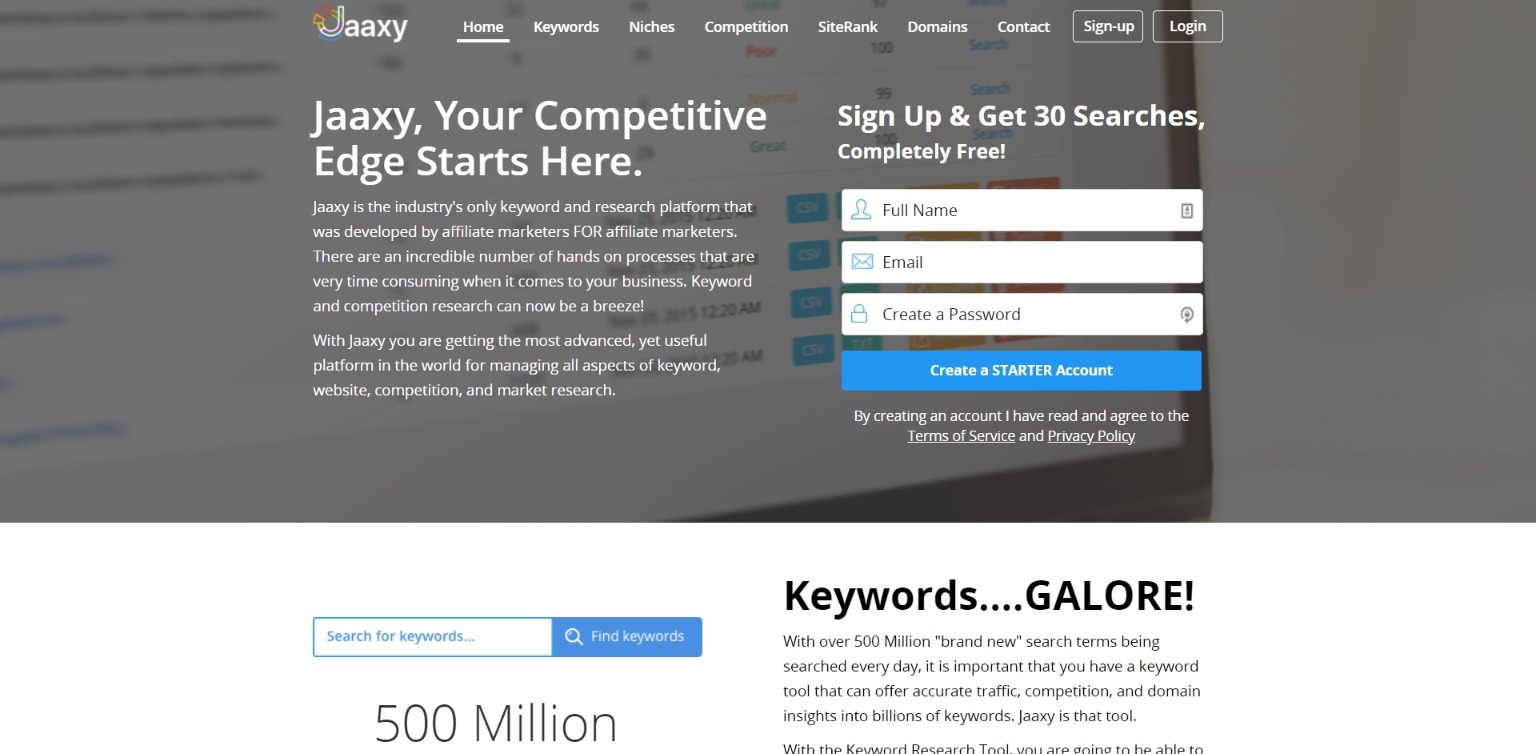 Here's the icing on the cake. Jaaxy has a feature called Quoted Search Result – QSR for short. This feature gives you a knowledge of the number of other websites that are trying to rank for each keyword. So, technically, the lesser the number, the more your chance of ranking higher.
AnswerThePublic
If you love data visualization, you will surely find AnswerThePublic interesting. As a tool, it helps users to discover phrases that can be easily overlooked. The tool has a free version that allows users to access a visual display of top searched questions and phrases about a single keyword. Consider this as a tree of keywords – from a keyword to all the related questions and phrases searched. However, to access a regional breakdown of every keyword, you might need to subscribe to the tool's pro version.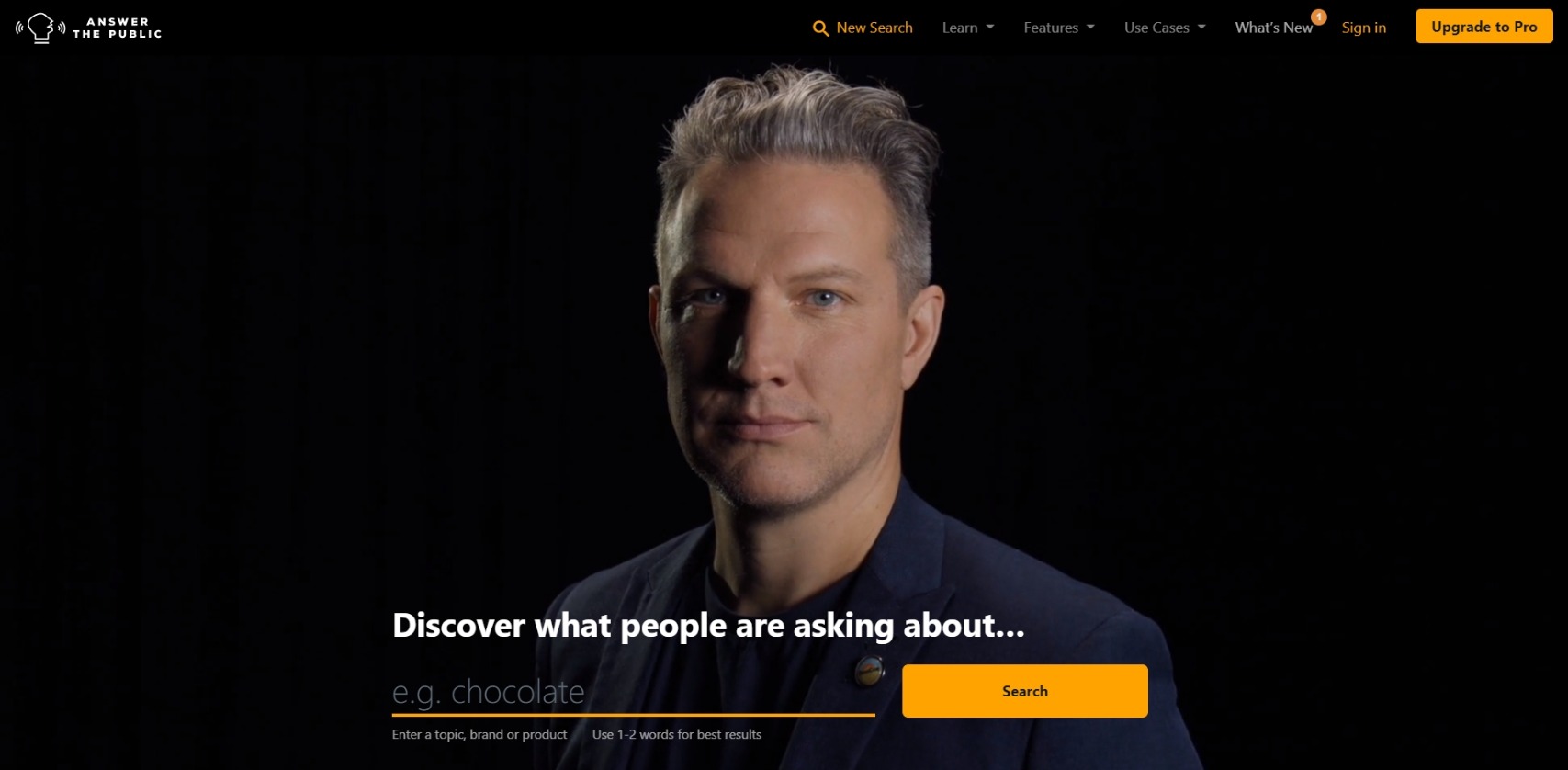 AnswerThePublic breaks keywords down into alphabetical order and related queries. It also highlights the related questions as well as related prepositions used in the search query.
Google Search Console
While this is not a keyword research tool per se, the Google Search Console has a CINCH feature for finding high-performing keywords. The feature provides users with a performance report that shows their site's pages that got more clicks from Google. It also reports the keywords that brought them to your page. These keywords are known as 'Opportunity Keywords.'
These opportunity keywords are the phrases or words for which your page is ranked between 8 to 20 on Google. This way, you can know where to divert your energy in terms of boosting traffic. If you optimize your page for an opportunity keyword, you can get a real boost –as high as #1.

One amazing feature of the Google Search Console is that it can be used alongside the Google Analytics tool to achieve a more powerful result. I feel that the Google Search Console is quite underrated as most people are not yet seizing the great opportunity of using the "opportunity keywords." More so, I don't think any other keyword research tool provides users with opportunity keywords at the time of this writing. So, what do you know? Google Search Console might be the breakthrough tool that has been lying right under your nose all these while.
Ahrefs Keywords Explorer
Before selecting a keyword, you need to make informed decisions. Using the Ahrefs Keyword Explorer, you stand a chance of getting that extra push that you desire. This is because the tool provides users with an insightful analysis of every single keyword. As expected, you would get the regular search volume data. But more importantly, is the breakdown of where the competition is fiercest – the first page.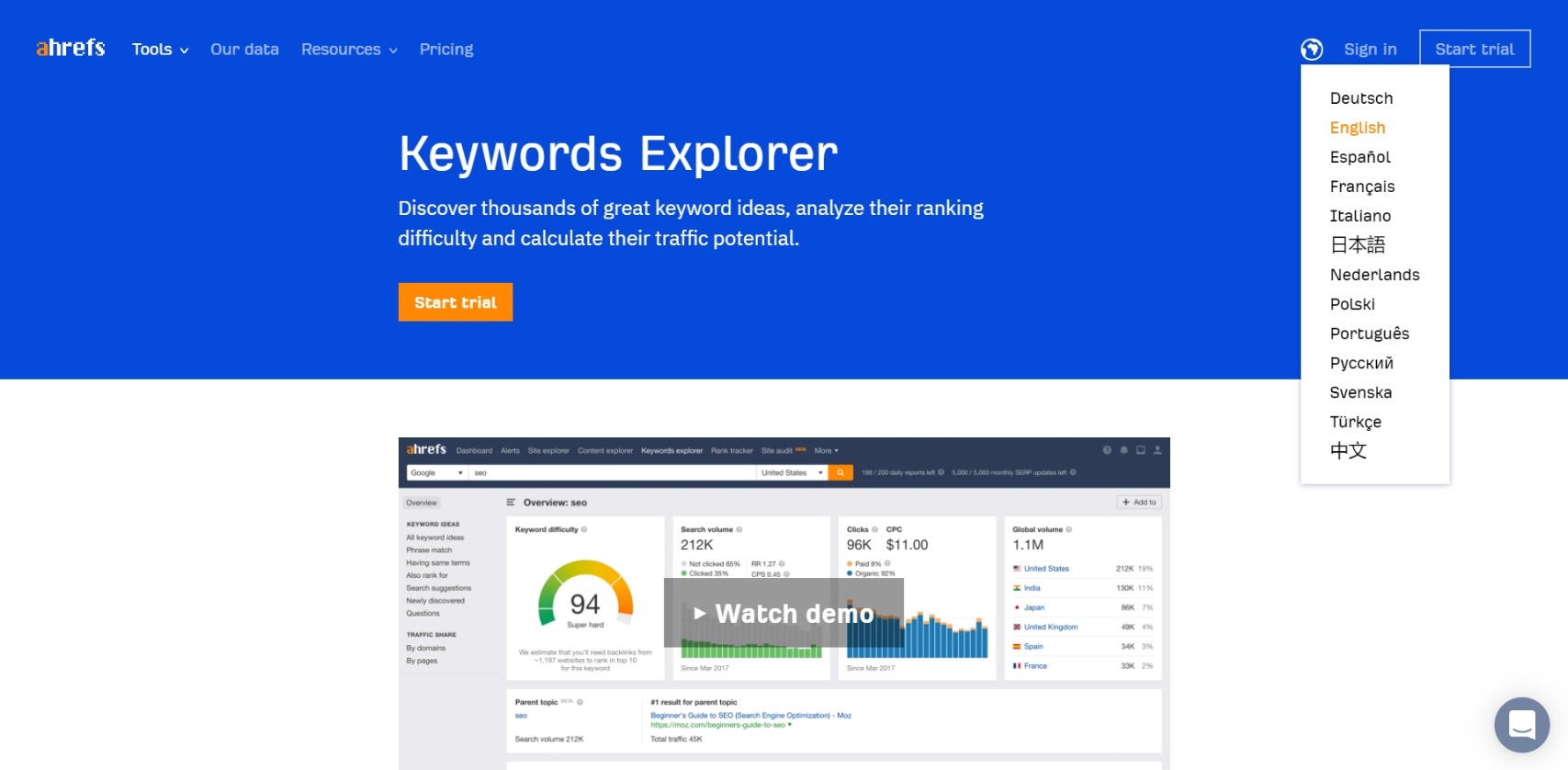 One consistent objective of every marketing strategy is to get the user's website to the first page of the Google search result page for as many keywords as possible. But the competition is fiercest at the top spot. With Ahrefs Keywords Explorer, you can get a comprehensive analysis of the first-page competition, including the number of clicks converted from a search result.
That's not all!
Ahrefs Keyword Explorer also offers keyword difficulty insight. While other tools can only provide abstract difficulty statistics, Ahrefs would provide you with the exact number of backlinks that you would need to sit on the top spot of the google first page for a particular keyword. This is simply amazing!
SECockpit
From now till hell freezes over, SEO would remain an important part of digital and internet marketing. If SEO runs in your blood, then SECockpit is your first-stop tool for technical keyword analysis. It provides in-depth keyword analysis such as traffic estimations, search trends, as well as organic competition.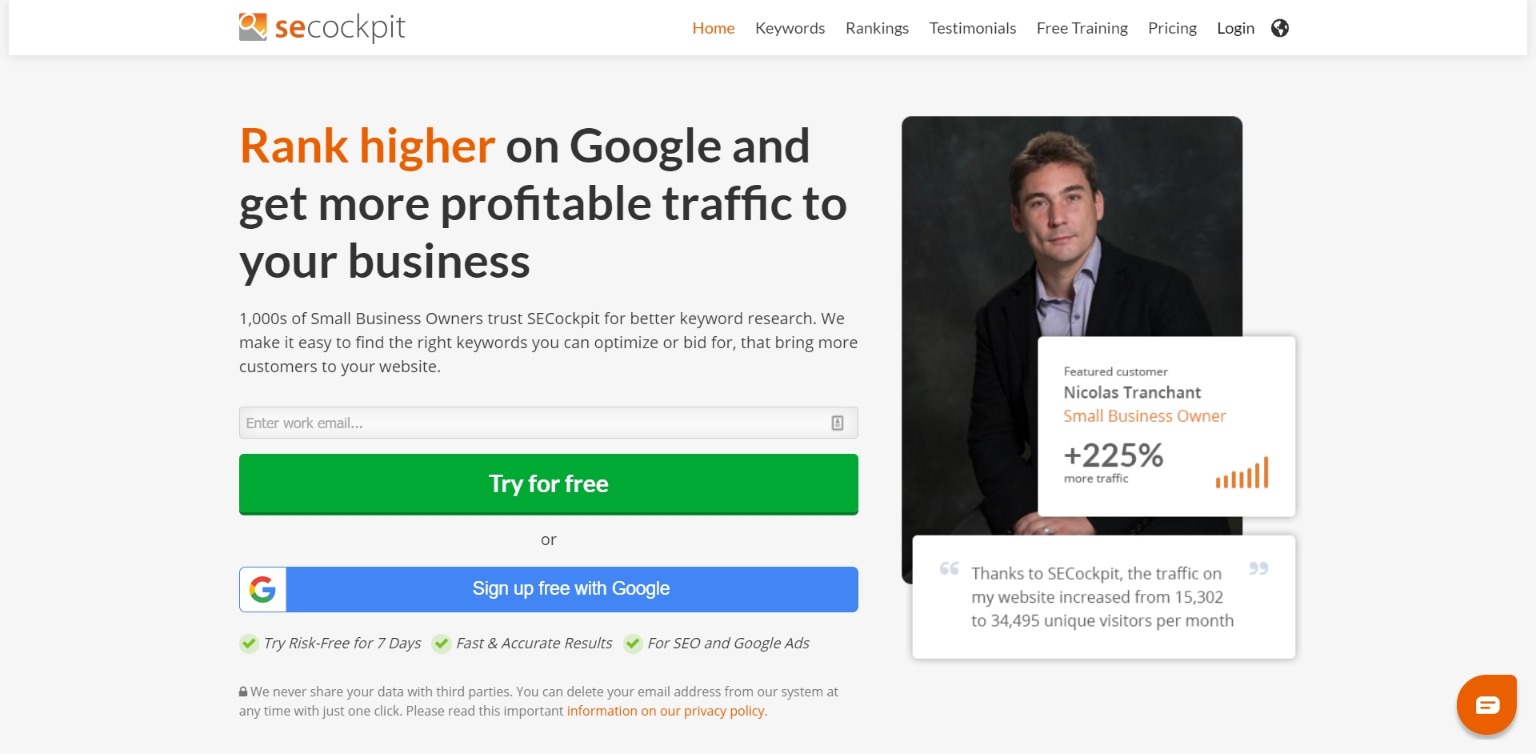 Sure, SECockpit would provide you with an analysis of seed keywords. However, it is primarily built for those who know their way around technical SEO analysis. Newbies can take a shot at using it. While you might understand several features, there is a high probability of being overwhelmed with its largely numerous features.
Keyword Tool Dominator
As the name implies, Keyword Tool Dominator tool allows you to dominate your competitors with unlimited data access to several high-profile sites. Gain access to keyword data from sites like Google and Bing. You also get access to keyword research data from Walmart, Etsy, eBay, Amazon, YouTube, and Google Shopping.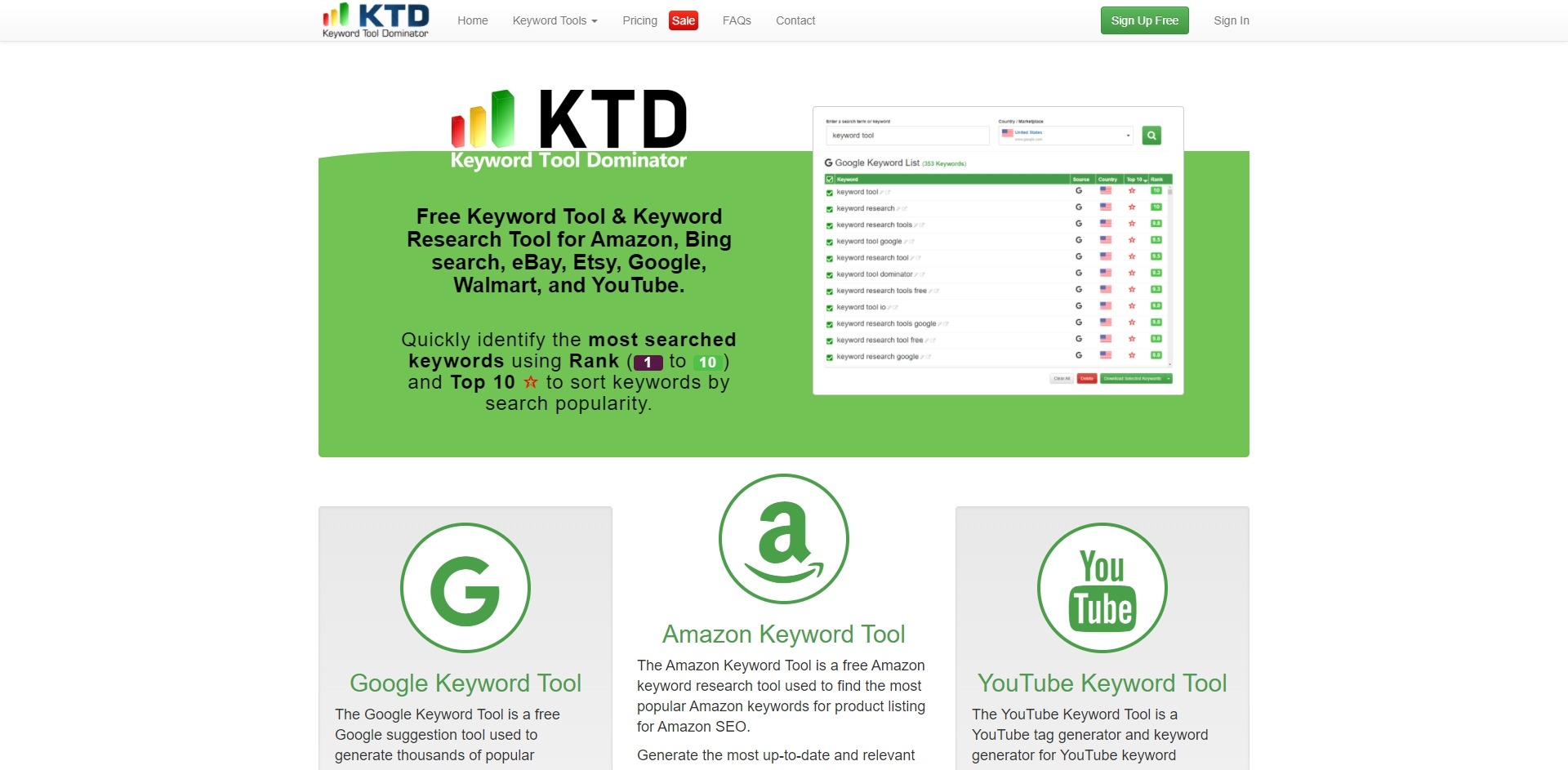 This is a paid tool. However, with the free version, you can conduct only 3 searches every day. You also get access to regional search results and keywords performance overview.
Google Keyword Planner
Unless you live in a pineapple under the sea, chances are that you have used the Google search engine to conduct a search query, at least once. It's a no-brainer; Google has an enormous keyword database.
Although it's still a novel tool, the Google Keyword Planner gives you data analysis straight from Google itself. This gives its results a deep sense of reliability and dependability. There is no doubt that this tool will give other tools a run for their money in no time.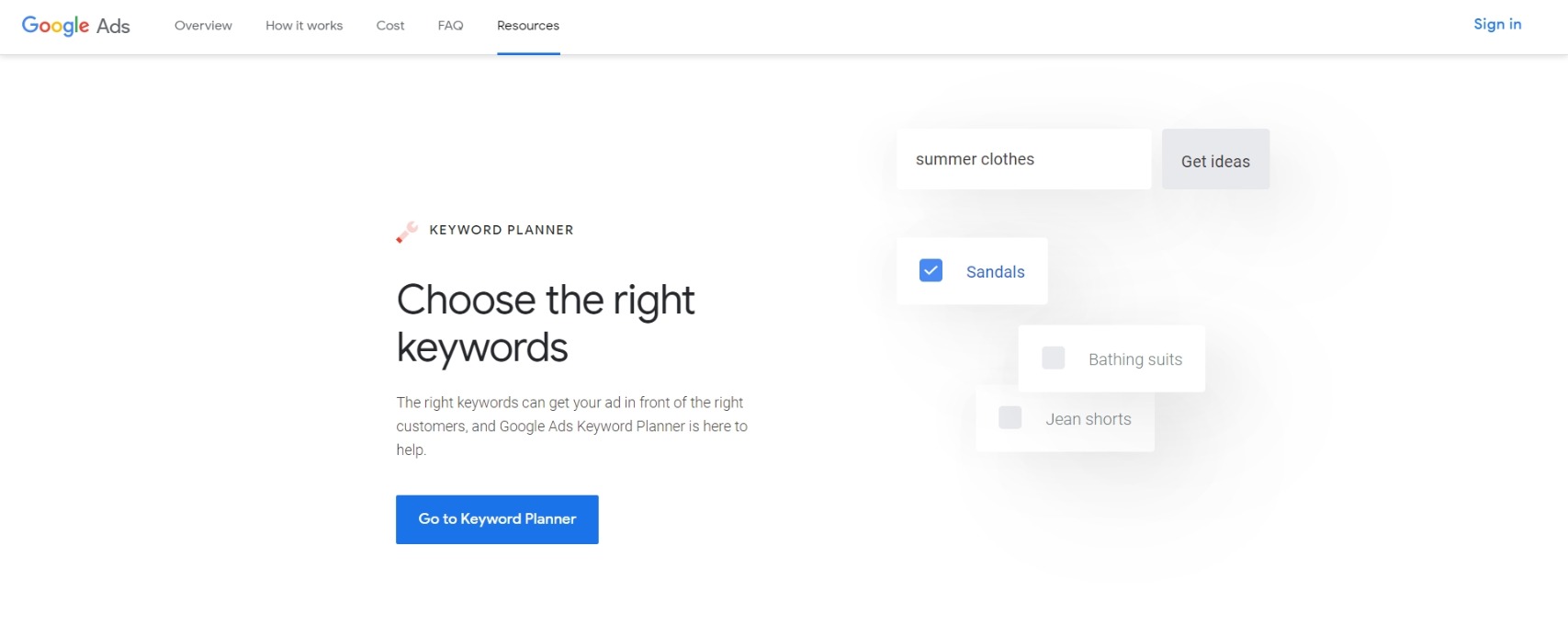 KeywordTool.io
Here's a unique tool that you might want to try out! KeywordTool.io provides numerous keyword ideas and suggestions. No, it doesn't just dump a large data result on you. It also provides you with easy filter options and results in expansion features.

Another cool feature you get to enjoy from this tool is competitor site analysis. With this, you can run an analysis on a competitor's site and generate the list of keywords present on the site using the present content on the site. It also grants you access to keyword research data from various large platforms.
Moz Keyword Explorer
Why waste time trying out different keywords when you can easily find those that will generate more traffic for you? Moz Keyword Explorer helps you cut to the chase. It is considered a smart tool due to its interesting keyword predictions and suggestions. Unlike other tools, Moz Keyword Explorer provides you with out-of-the-box suggestions.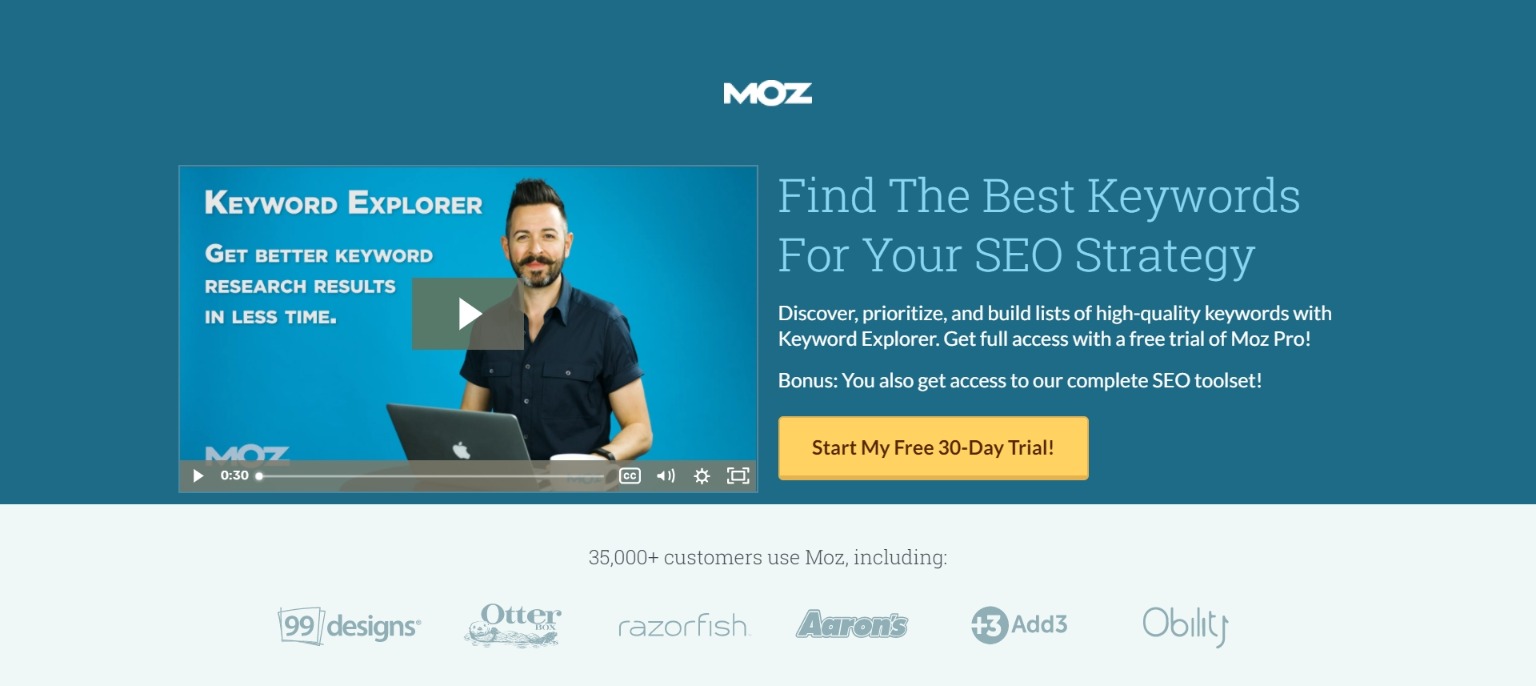 The tool also comes with two very powerful tools – organic CTR and priority. When properly used, both tools can provide you with an expectation overview of your site performance in certain keywords. You can also use the site to simply figure out what keywords you should expect your most traffic and clicks should you get overwhelmed.
Keywords Everywhere
Keywords Everywhere is a very cool but paid tool that provides you keyword insights and analysis from large data platforms. It also helps you with a "People Also Search For…" suggestion that provides related search terms from Google search results.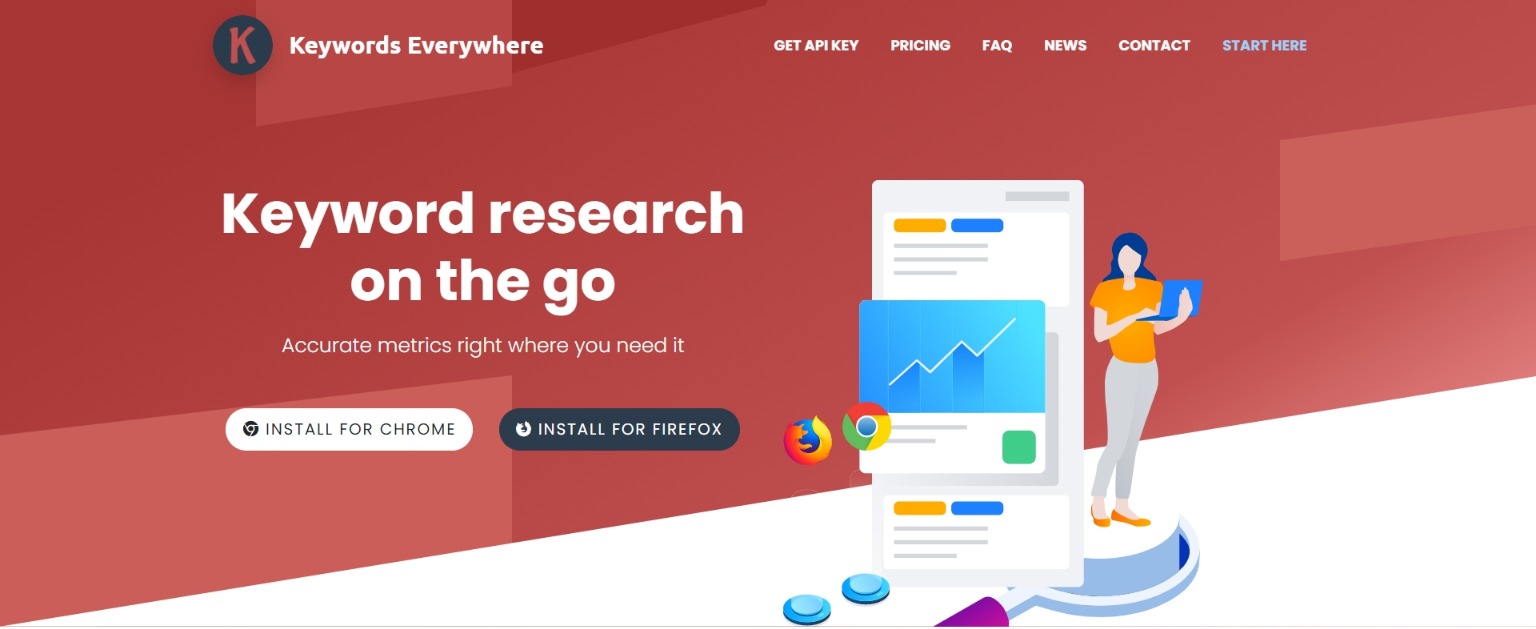 It also works as an extension on the top 10 websites and browsers.
Keyword Snatcher
Snatch as many keyword ideas as you want with the Keyword Snatcher tool. You can find up to 2,000 keyword suggestions in just one single seed keyword search. The platform also allows you to download your suggestions for future reference.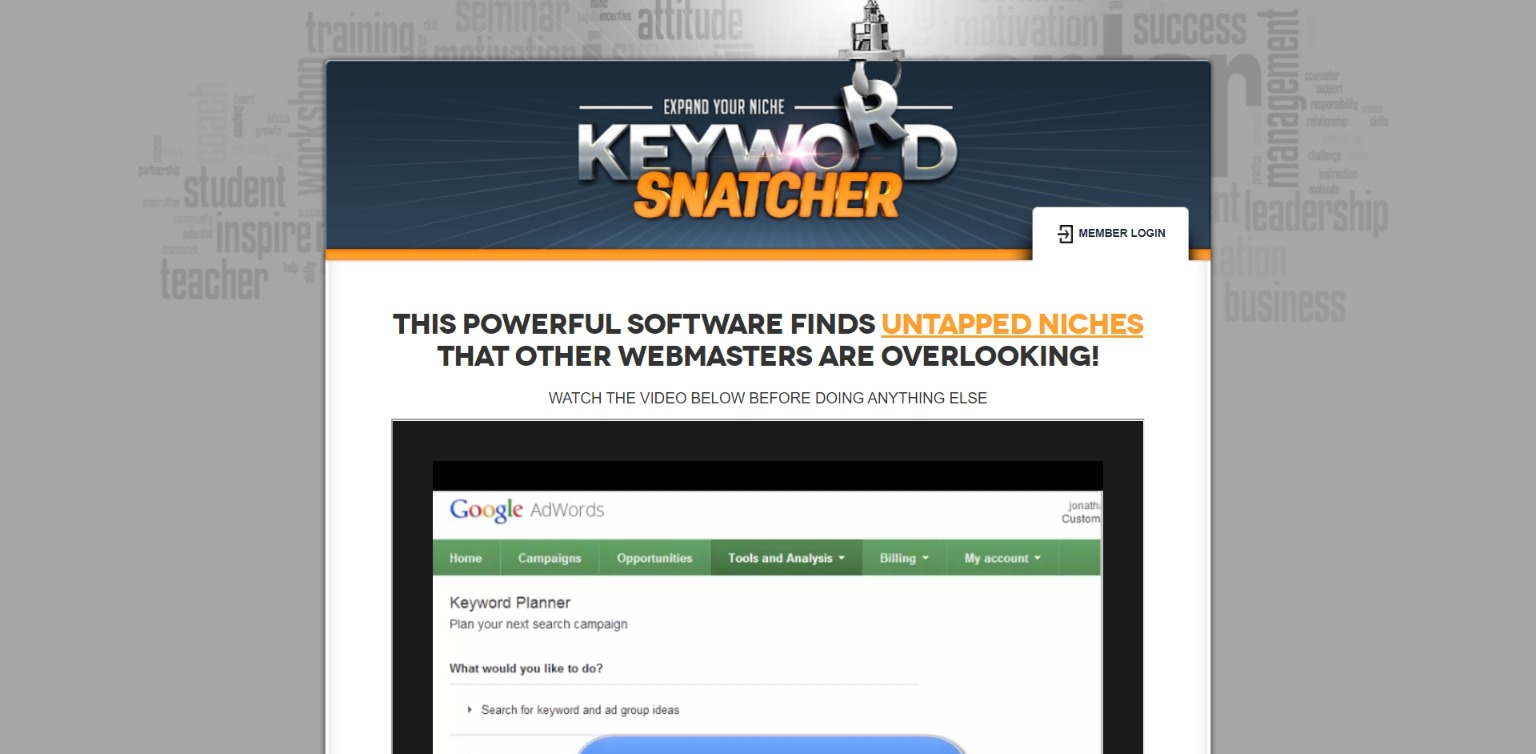 SEMrush
If you want to get the most out-of-the-box keyword suggestions, SEMrush is the tool for you. Unlike every other tool, this tool shows you what keywords competitor sites are already ranking for. All you have to do is type in the competitor domain name and run an organic search.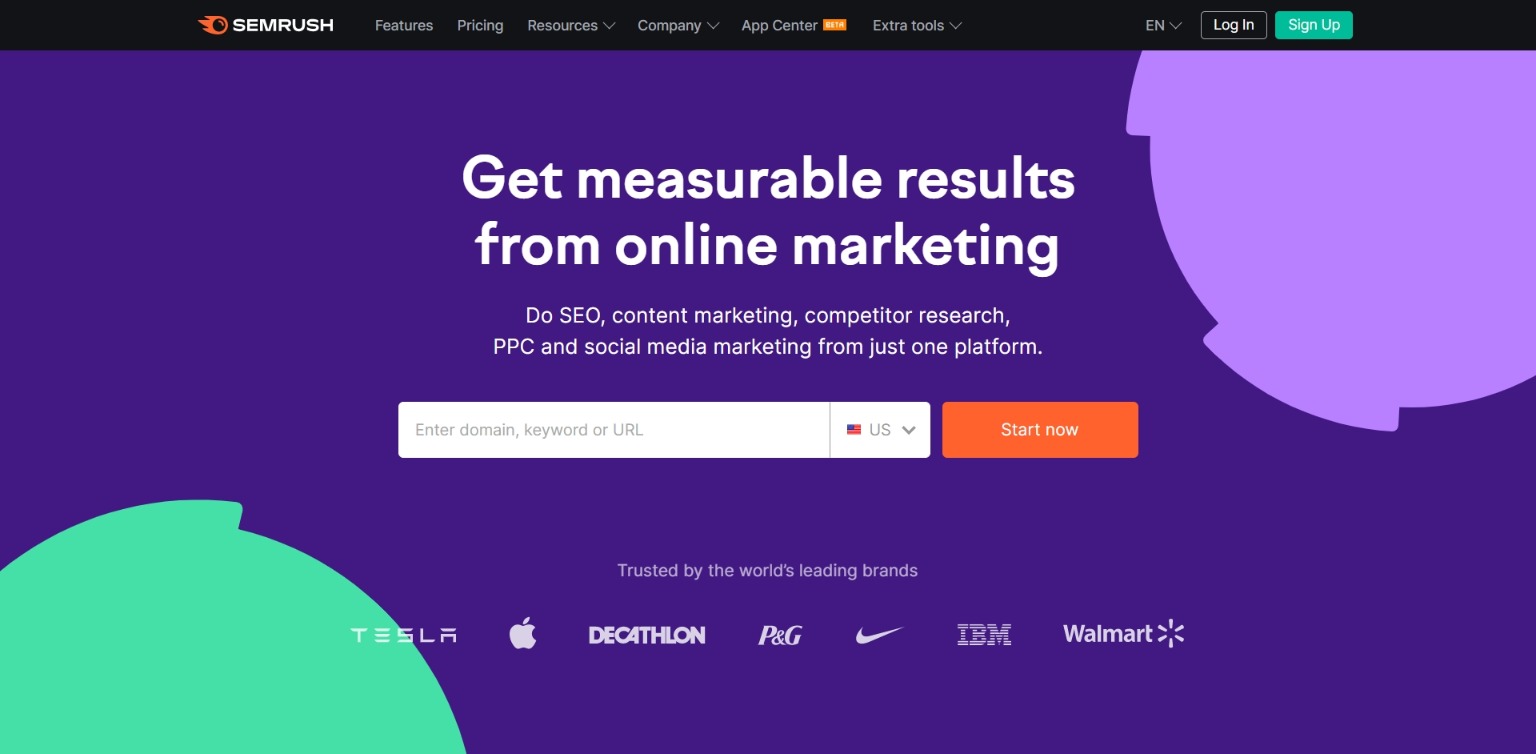 In no time, you would be able to view the full report of the search. You would find a long list of solid keywords.
QuestionDB
This is the best tool for question-focused keyword suggestions. The best part of it is that you get access to all these resources for free. The tool primarily pulls keywords from Reddit threads. You can easily sort keywords by their popularity. If you want to get a new type of keyword, you should consider using this tool. If you need to research keywords for a blog, QuestionDB is the best for this.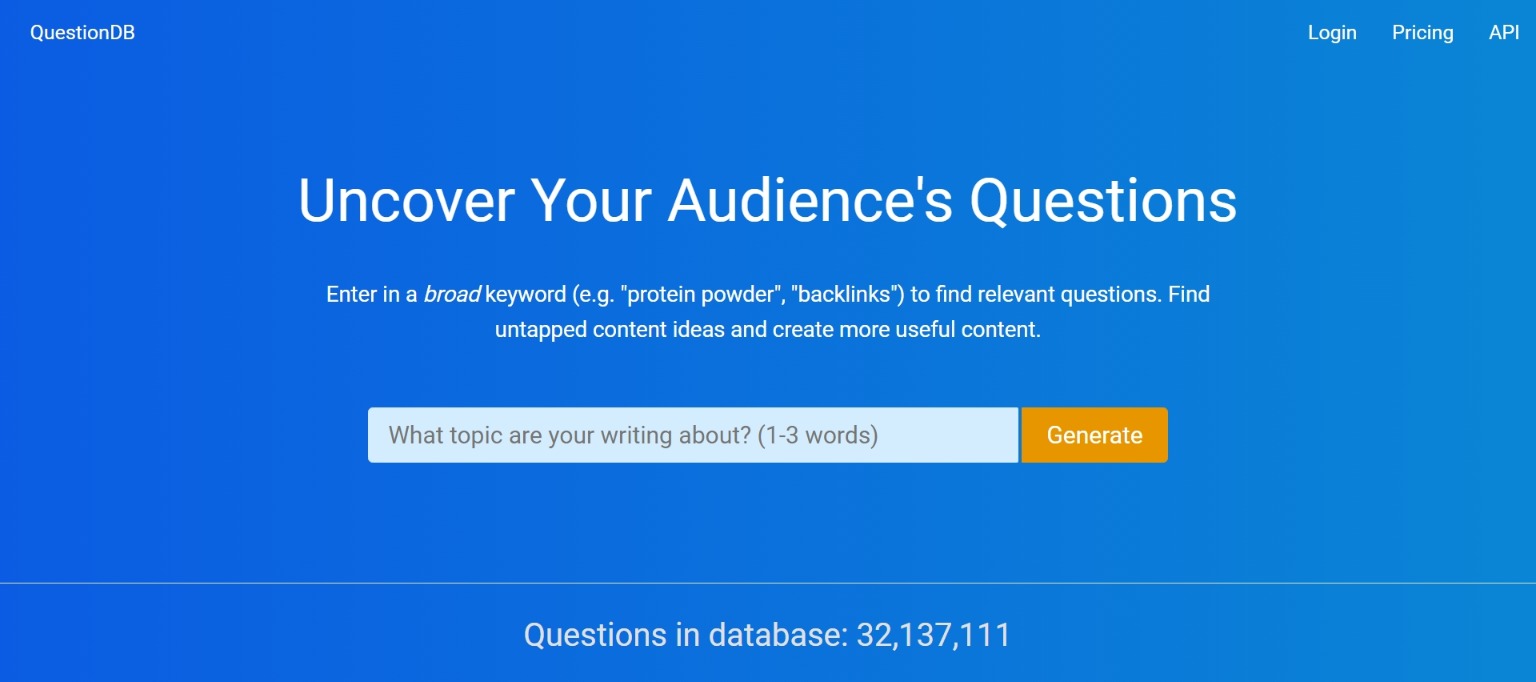 So, there you have it! 15 top keyword research tools that can take your marketing research to the next level. What are we missing out on? Do leave a comment!
---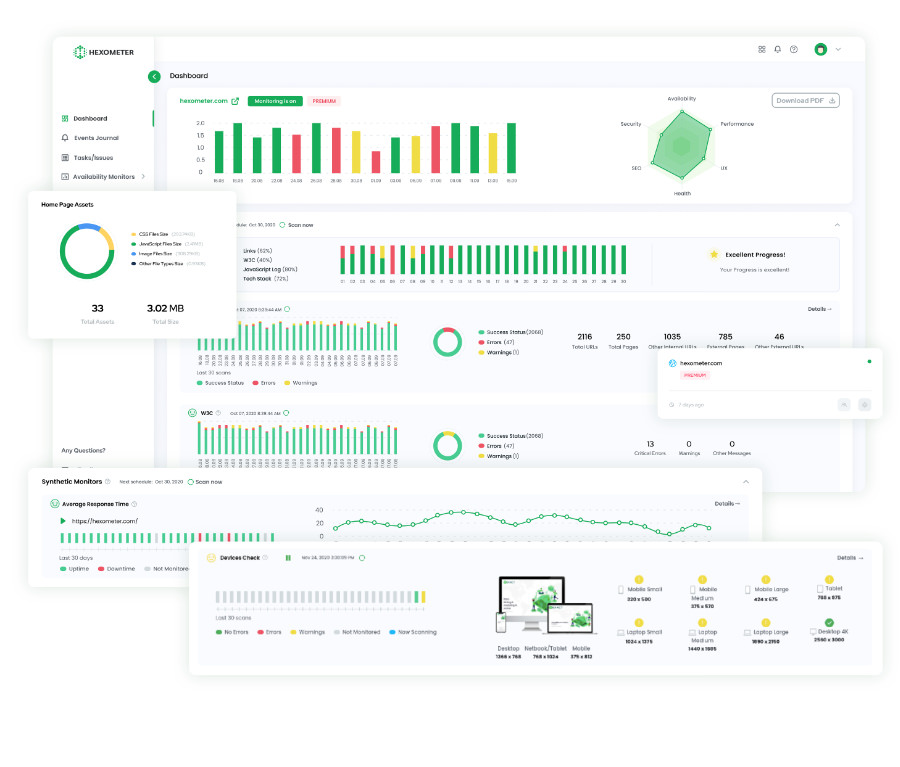 Marketing Specialist | Content Writer
Experienced in SaaS content writing, helps customers to automate time-consuming tasks and solve complex scraping cases with step-by-step tutorials and in depth-articles.
Follow me on Linkedin for more SaaS content