This month we launched the Hexometer agency growth tools out of beta and got some amazing feedback feedback from the community, thanks guys!
Since then, our team has been busy working on the suggestions and I'm happy to announce the following improvements have gone live today…
👉 Firstly, we have changed the orientation of the pdf report to landscape. This was a great idea and enables us to format elements better on the page, and is ideal for presentations.
👉 Next we have improved the formatting inside the pdf reports with more flexibility built in when the page is not big enough to fit all the issues.
👉 You can now bulk create pdf reports
👉 Next we now generate a separate cover page for each report which you can use as a teaser when sending emails to prospects.
👉 Lastly, you now have access to the URLs of the pdf and its cover page image inside the CSV export file making it super easy to use with your favorite outreach tool.
---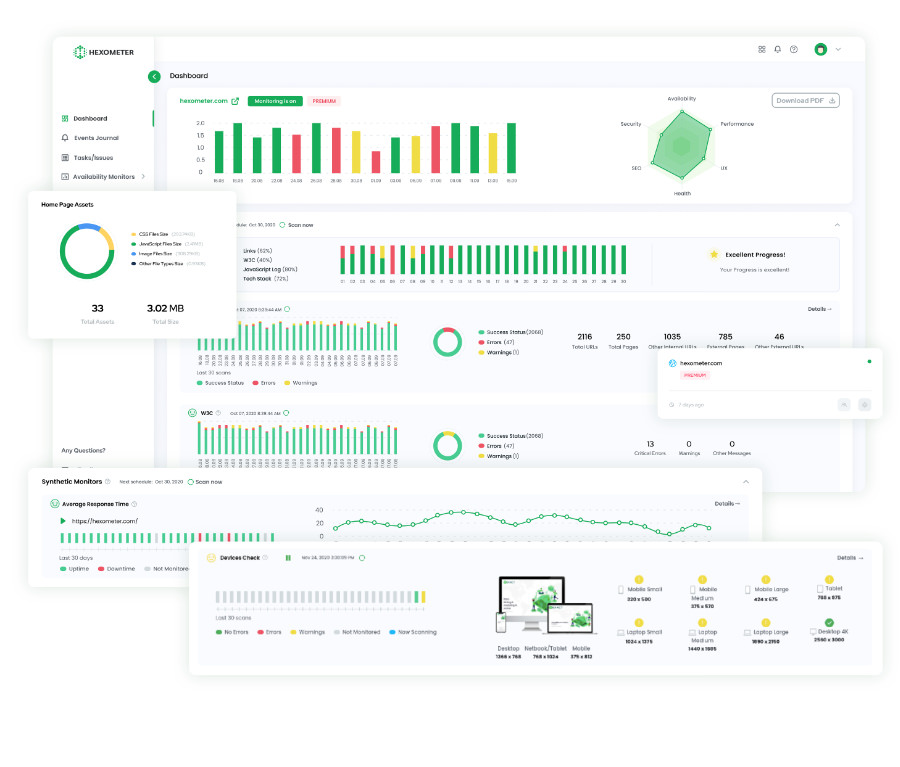 Catch website problems before they affect your customers
Every day your website can face an increasing range of threats. Server problems, slow landing pages, broken links, frustrating mobile experiences, embarrassing spelling mistakes, changing SEO rules, 3rd party services breaking, or security issues that put your business at risk.

Hexometer is like having your own QA team, monitoring your entire website 24/7 for availability, performance, user experience, SEO, health and security problems so you can focus on your business. Now that's peace of mind

Get started in minutes – no software, proxies, or programming required