In this tutorial we are going to cover how our availability monitors work as well as how to setup standard or advanced monitors to keep a close eye on your most important landing pages and services. Hexometer will then notify you via email, SMS, Telegram, Slack, browser notification or via our integrations when pages or services go down.
As part of it's comprehensive checks, Hexometer automatically monitors your homepage for availability down to every minute depending on your plan.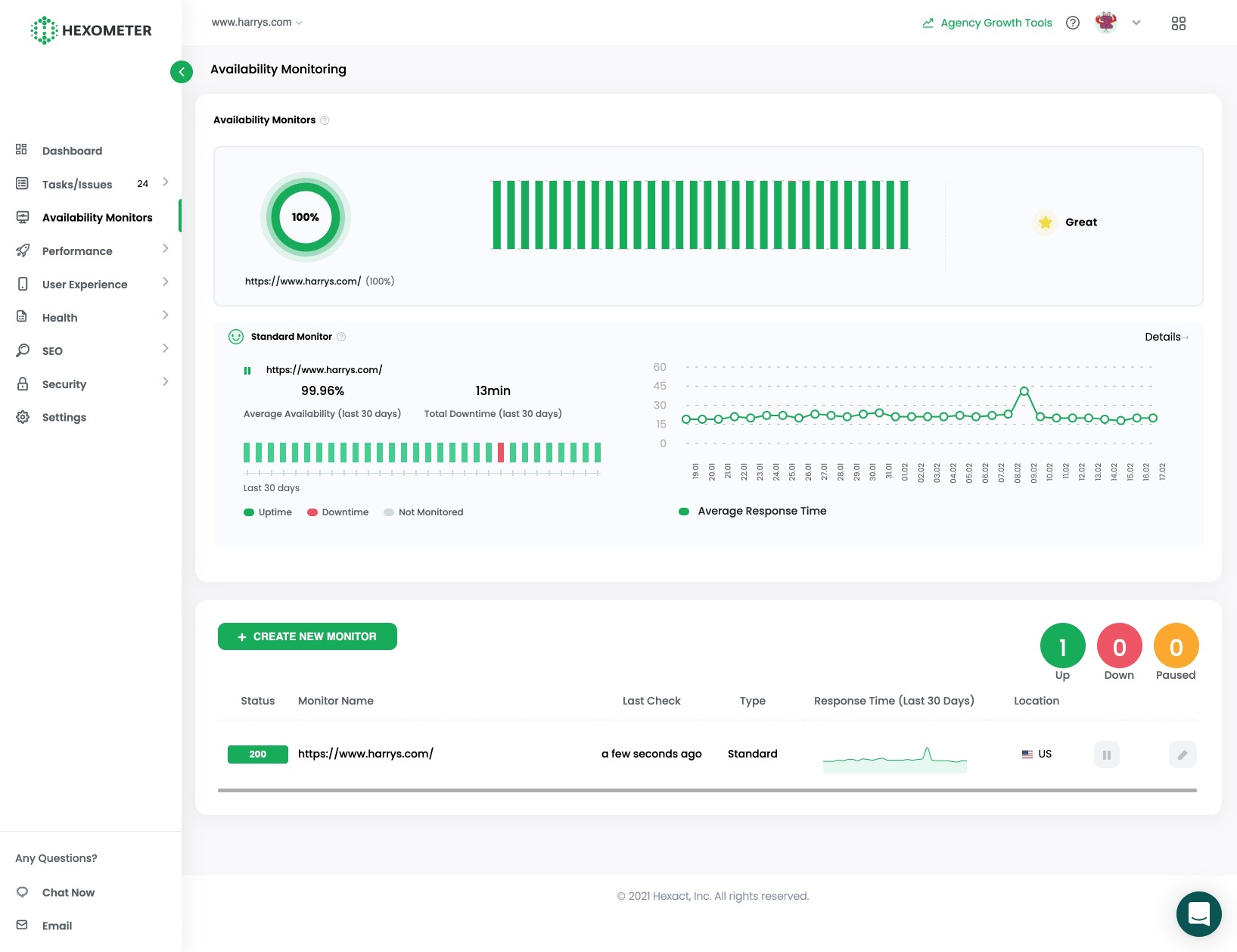 For additional peace of mind you can deploy additional standard or advanced uptime monitors for your most important pages and services.
Standard monitors enable you to track any URL for downtime and collect HTTP response time metrics. We recommend setting up a standard monitor for your most important landing pages as well as your email servers, CDN, DNS, SFTP, RADIUS, POP 3, IMAP and 3rd party services to get notified as soon as downtime or network congestion is detected.
To get started click the create new monitor button, and choose the add standard monitor option.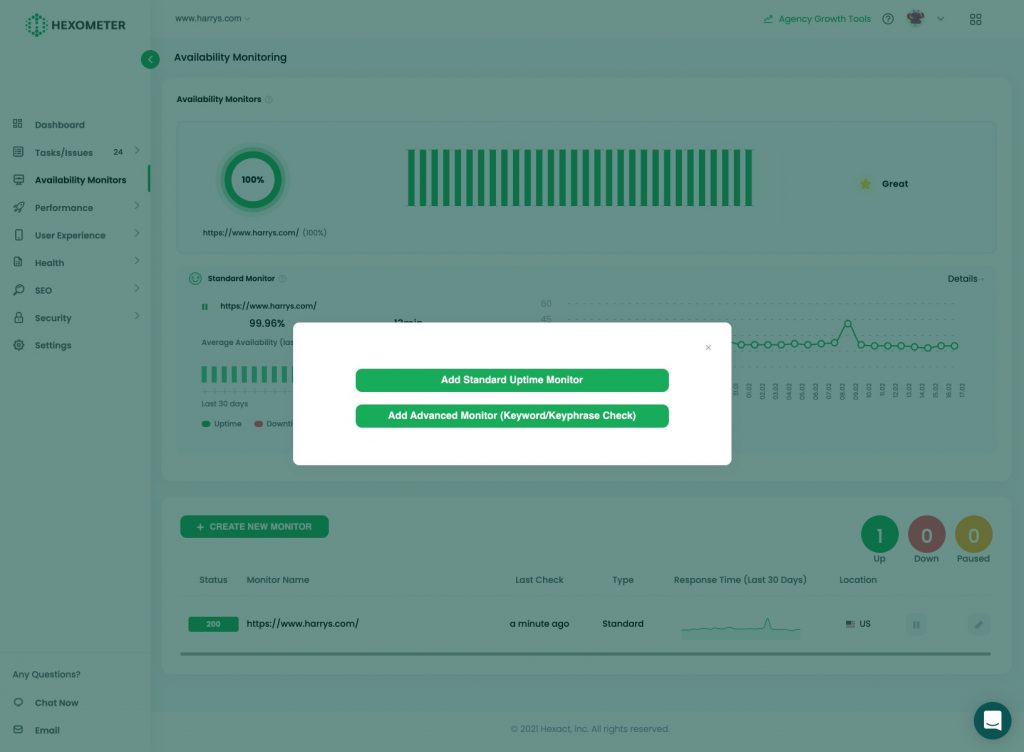 Standard monitors can check any URL down to every minute from the US, EU or asia.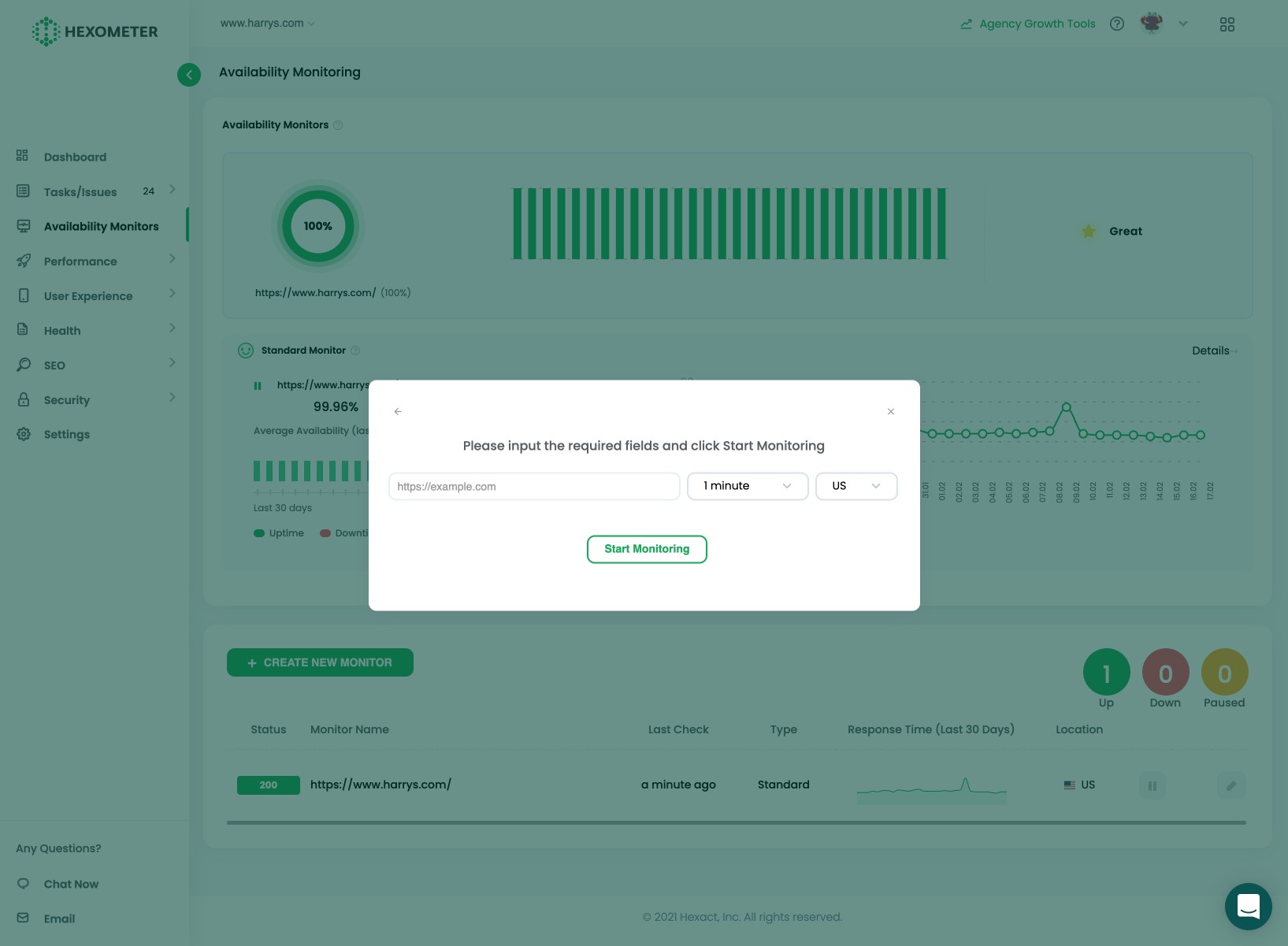 Hexometer also provides the ability to deploy advanced uptime monitors that check for the presence or absence of keywords on the page to validate your uptime checks.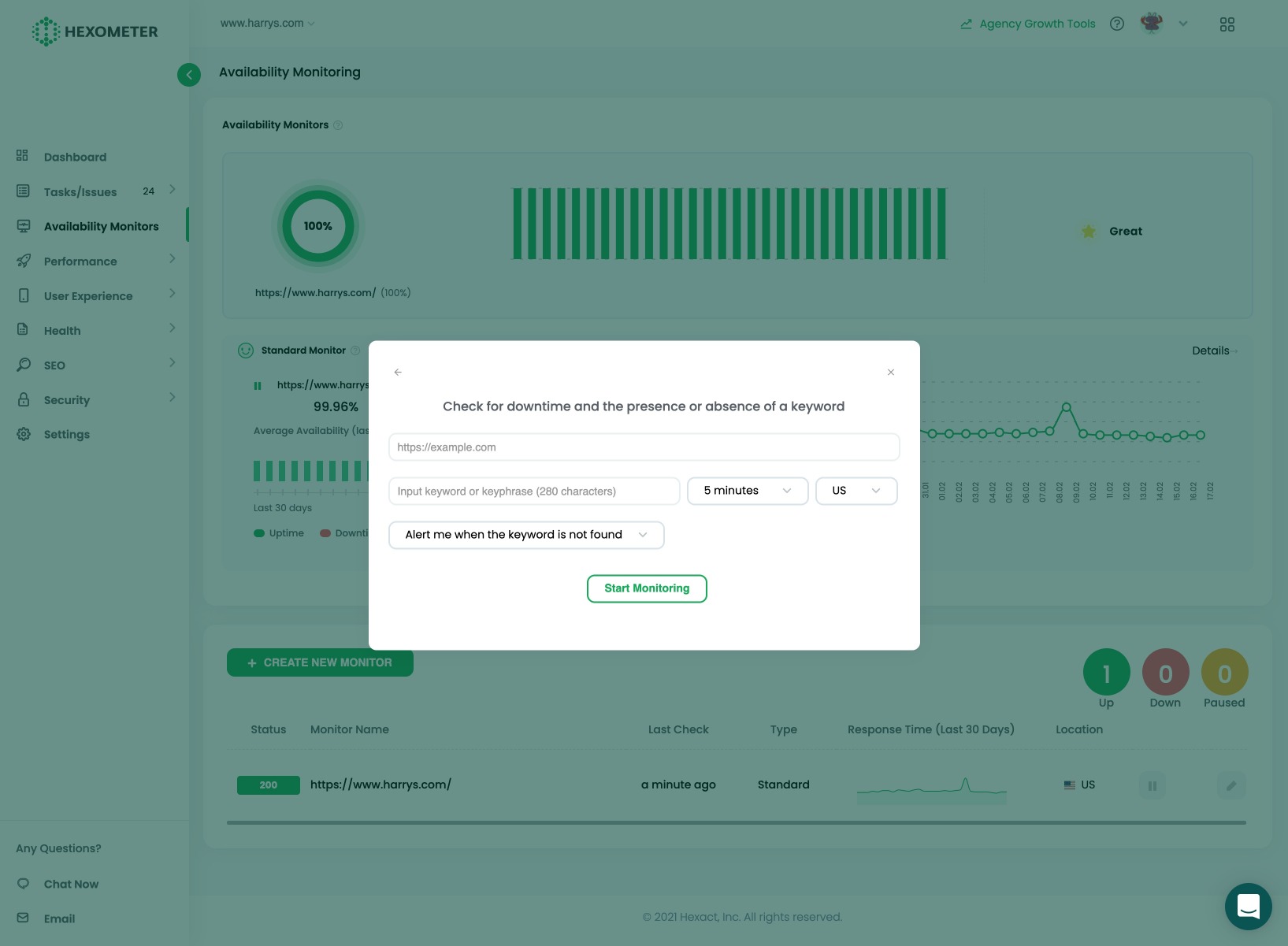 This is ideal to catch errors or caching issues that would otherwise not be detected.
Once an availability monitor has been setup, you can access detailed log data and availability metrics by clicking on the monitor name.
Once inside a specific monitor, you can filter the data by header response and see at a glance availability, downtime and response time metrics by period.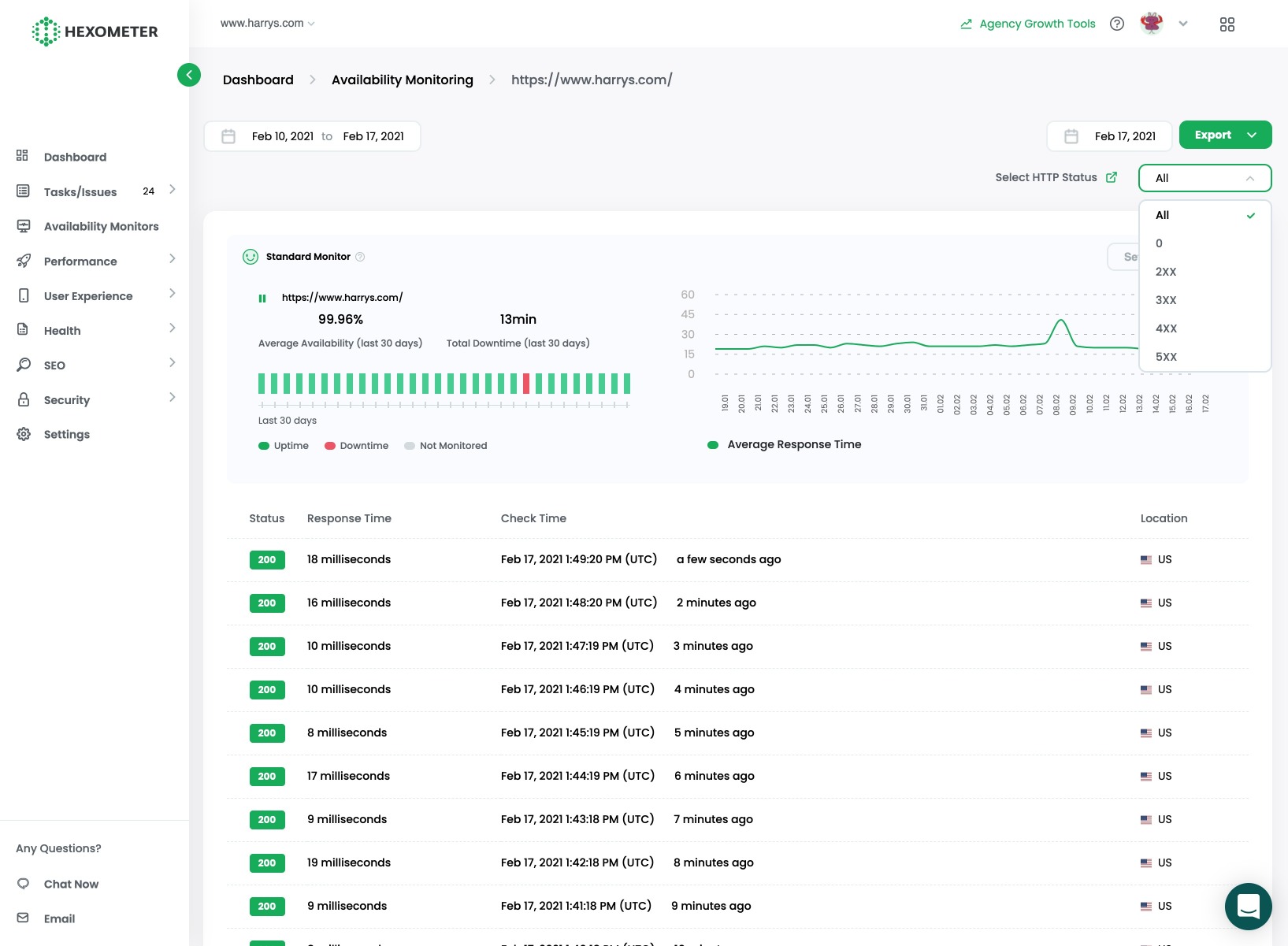 Your availability data can then be exported to CSV or Google sheet format for additional analysis or reporting.
You can also optionally display your service status on a per monitor basis on your website by using the setup status page option.
To get started simply copy paste the HTML code on your website to share live availability metrics with your customers or partners.
CMO & Co-founder
Helping entrepreneurs automate and scale via growth hacking strategies.
Follow me on Twitter for life behind the scenes and my best learnings in the world of SaaS.