Hexometer performs a ton of checks and tries to space these out based on your account settings. But depending on scheduling conflicts, this can sometimes result in performing too many different types of checks in a short period of time causing checks to sometimes be blocked or time out resulting in some reports getting empty data.
To prevent this, our developers just deployed some big improvements to our scheduling and load balancing which should improve performance and reliability for our crawler, all our different checks and agency growth tools.
---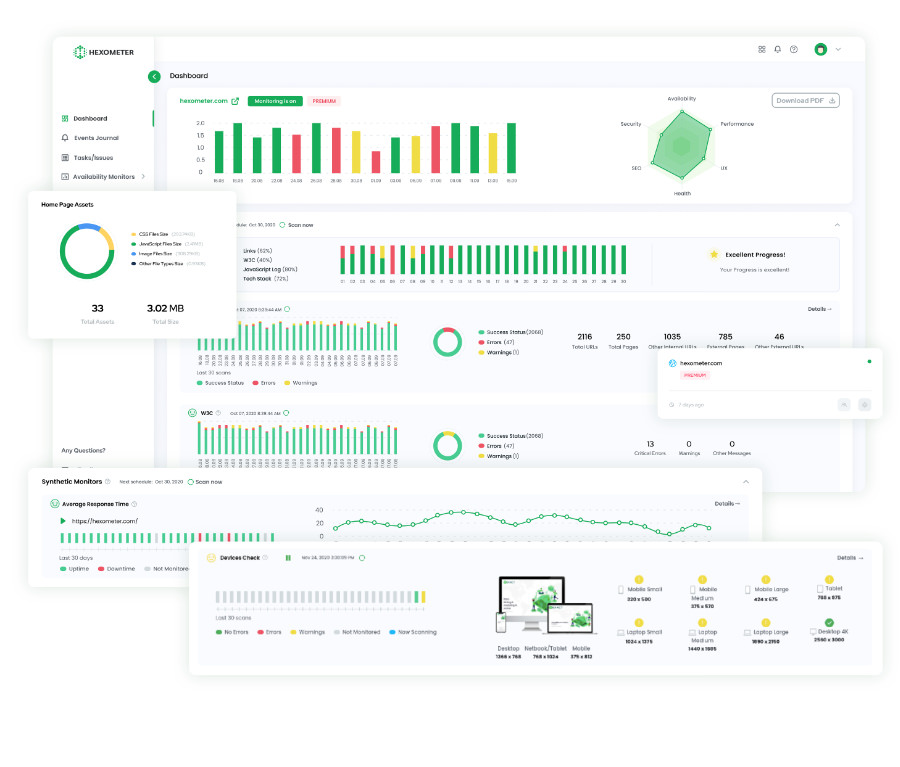 CMO & Co-founder
Helping entrepreneurs automate and scale via growth hacking strategies.
Follow me on Twitter for life behind the scenes and my best learnings in the world of SaaS.